I certainly don't want to bore anyone with details, but the Esopus is my home water and owns me, it touches into the very depths of my soul. Paul O'Neil expressed it best when he wrote the following in a Life Magazine article entitled "In Praise of Trout -- and Also Me" that first appeared in 1964,
"I have been brought to this condition not only by the beautiful, the disconcerting, the succulent trout, but by the Catskill stream in which I have wooed it -- come heat, cold, high water, mud, bulldozers, the New York City Board of Water Supply and locals bent on dumping used tires and old tin cans -- for lo these two decades. Esopus Creek is a famous Catskill trout stream..."
Below are a few pictures of the Esopus for those not familiar or those who love it like I do.
Chimney Hole, though technically not part of the Esopus but rather the beginning of the Ashokan Reservoir from a NYS fishing regulation standpoint. In 1923 T.F. Spencer caught a 19 pound, 14 oz. brown here that was the NYS record for 31 years. Often crowded with other anglers, I am always in awe of this place especially when I find myself alone.
Upstream, the Trestle,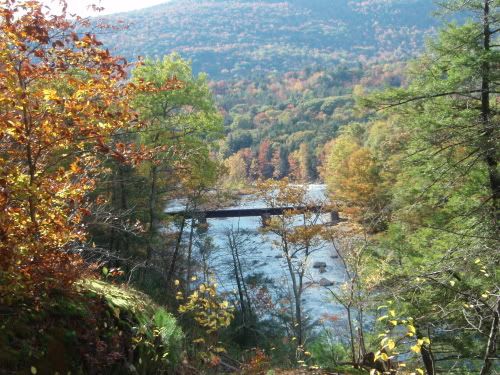 Big Bend, a favorite pool of the late Arnold Gingrich,
Autumn at Little Rock Cut,
Snowy day on Jennings Pool,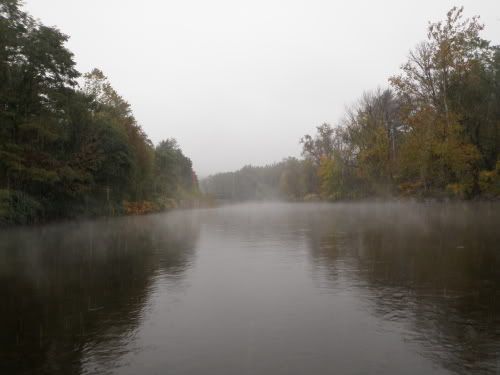 Wnter at Mother's Pool, home of Old Bess, read about this brown trout in Ed Van Put's
Trout Fishing in the Catskills
, pg. 371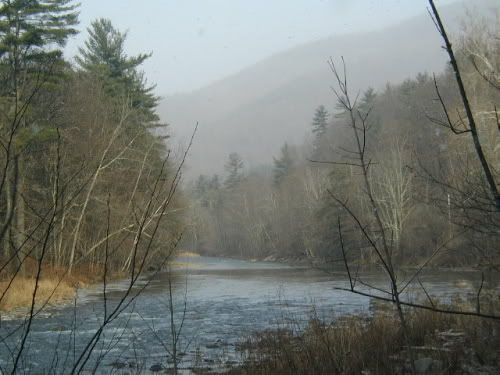 Sun setting on Phoenicia, "first trout capital" of the Catskills per Cecil Heacox,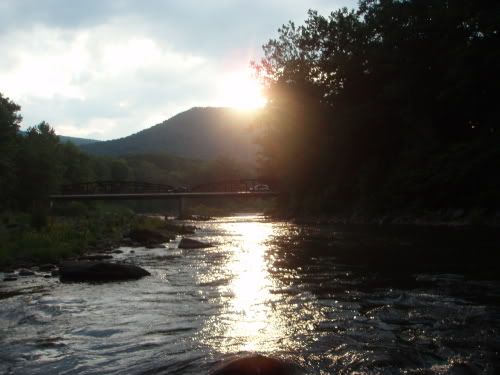 And of course, what would the Esopus be without some tubers,
Summer afternoon, AJ Thramer (rod) and me waiting for Isonychia hatch,
Somewhere on the upper river,
Finally, the source Winnisook Lake,
The Winnisook Club is one of the oldest - private - trout clubs in the Catskills. I've had to good fortunate to be invited as a guest on a couple occasions. My host - a long time angler and club member - showed me the inflow to Winnisook which passes through two small ponds before joining the lake. He called the thin flow the Upper Esopus Falls. It was a humbling experience to stand at the very beginnings of my Esopus Creek,
And, of course what the Esopus - upstream of the Ashokan Reservoir - is best famous for, it's wild fiesty rainbow trout, also known as "silver bullets". Wild bow, Pickard cane - Dickerson taper,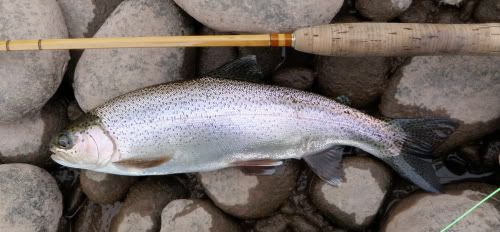 Ed