In his book
Fly Patterns and Their Origins
, Harold Hinsdill Smedley noted that some people claimed Bivisibles originated in his home state of Michigan. Smedley seemed content, though, to credit E.R. Hewitt. Smedley said that he and other Michigan anglers were using the fly as early as 1921. Here are some Bivisibles supplied by the Paul H. Young Co. of Detroit, MI. Paul Young was well known as a fly tier long before he began to build bamboo rods.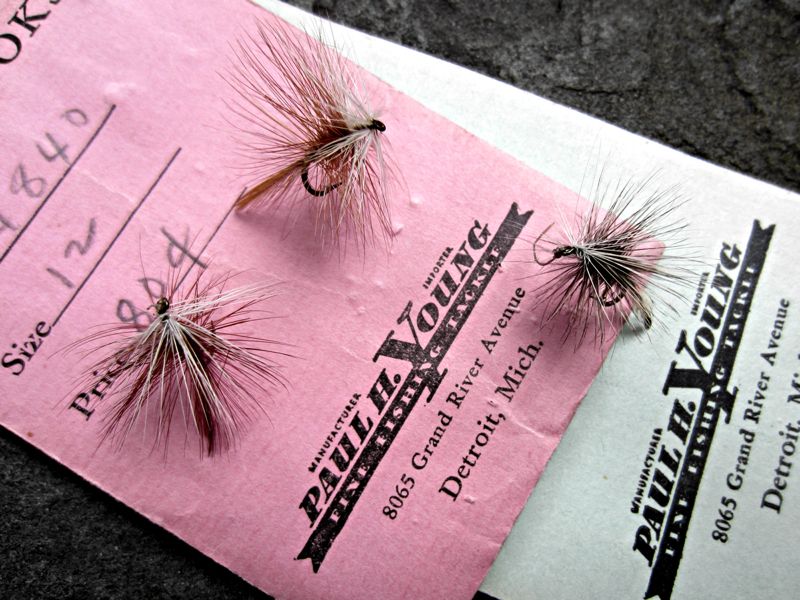 Smedley wrote that "credit for the Badger Bivisible goes to Charles Merrill of Detroit, in his day reputed dean of Detroit fly tiers and founder of the F.F.F.F. Club. Mr. Merrill died in 1940."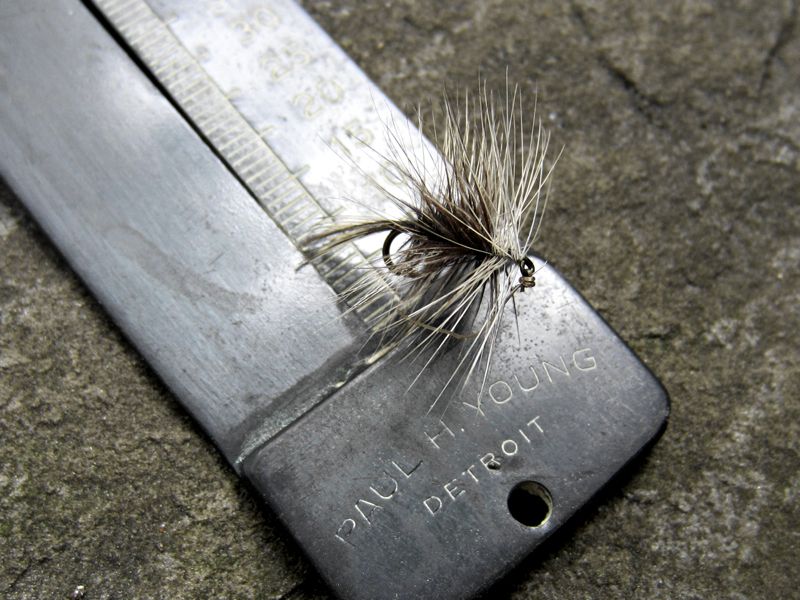 This Badger Bivisible has been fished. The earliest Paul H. Young Co. catalog that I have is dated 1934. There is a drawing of a Bivisible on the cover. In a private letter Young said that fly tying brought his company through the Great Depression.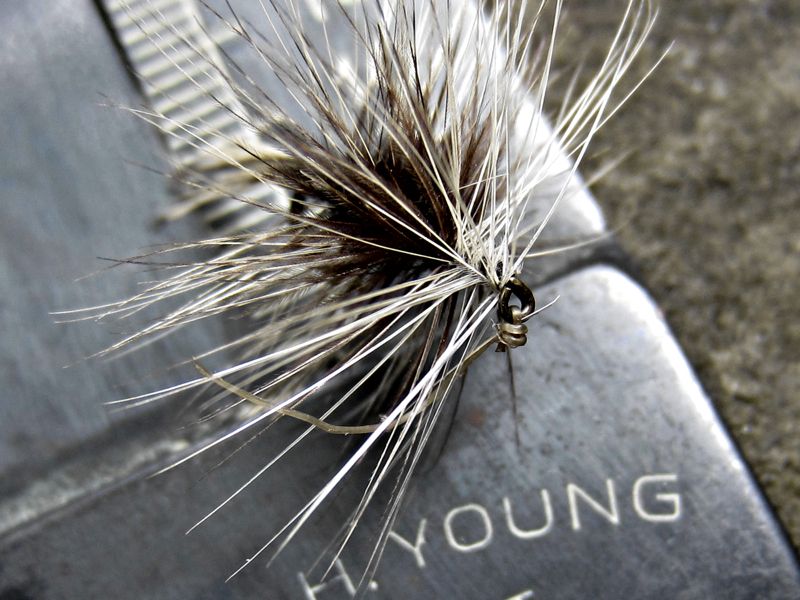 Part of a PHY "Trik-Kutter" can be seen beside this Brown Bivisible. One of its functions was as a primitive hemostat. "Use my Trik-Kutter," wrote Young in the description of the Bivisible fly in his 1934 catalog, "to remove the hook from fish's mouth, instead of smashing the hackles flat with the finger and thumb."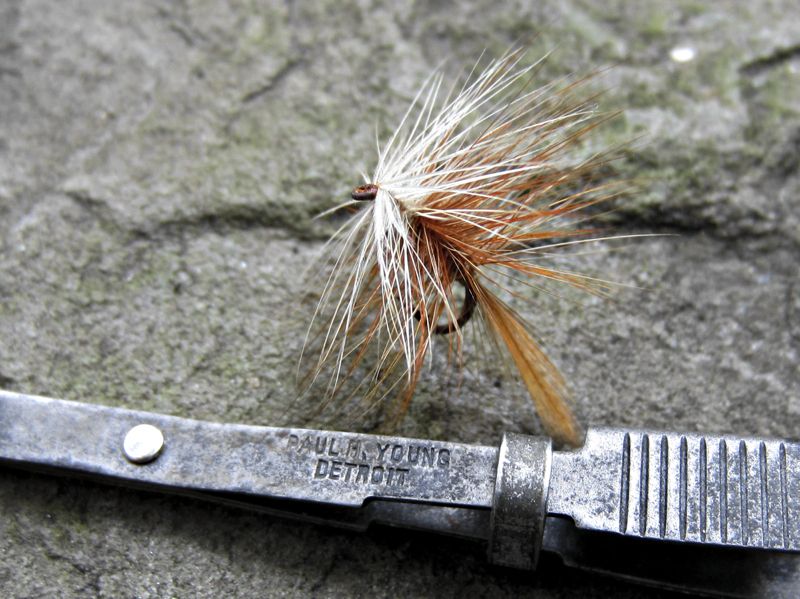 In 1934, Paul H. Young supplied Bivisibles in sizes 10 - 18 for $1.50 per dozen, and sizes 4 - 8 for $1.75 per dozen. Colors were Brown, Gray, Badger, Black, Yellow, Olive, Claret, and White.