Search found 169 matches
by ibookje

Tue Apr 20, 2021 12:32 pm
Forum: The Dry Fly
Topic: Humpy
Replies: 56
Views: 13300
Finally getting a Humpy tied by my hero Jack Dennis soon.
Here's one I tied for him.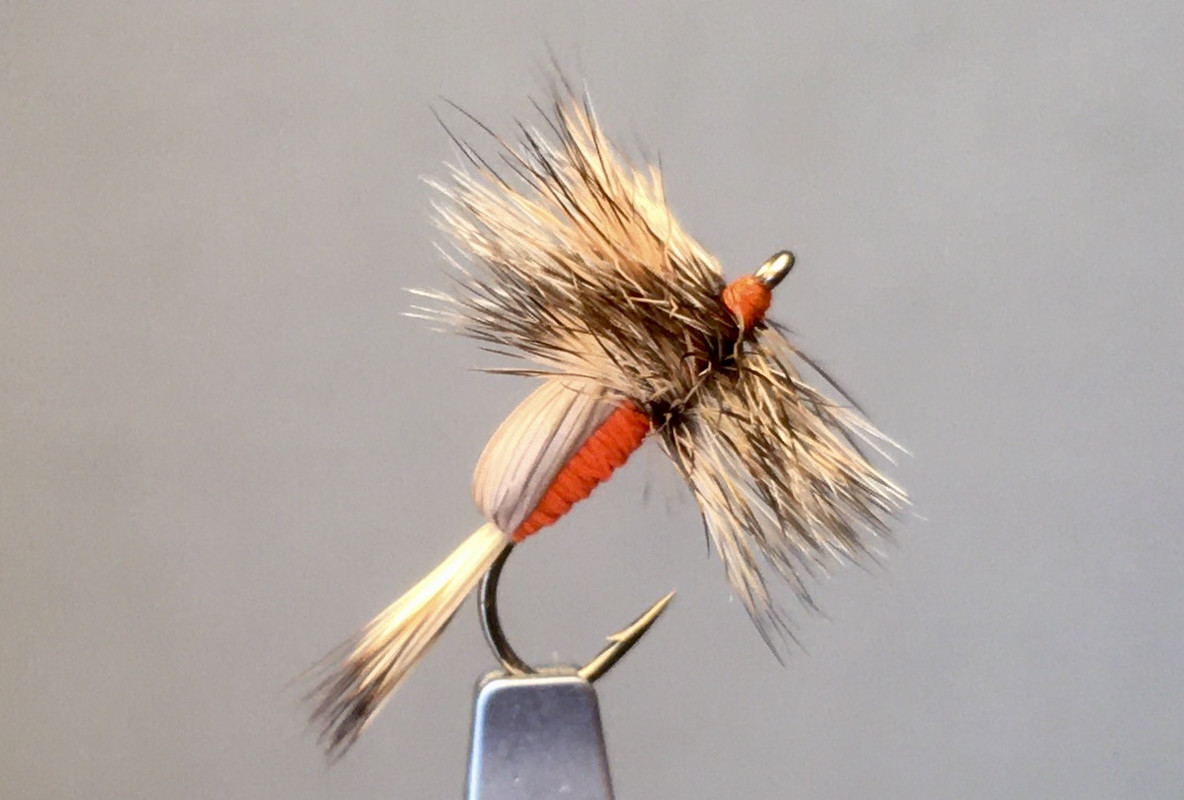 by ibookje

Tue Apr 20, 2021 12:31 pm
Forum: The Dry Fly
Topic: Humpy
Replies: 56
Views: 13300
Here is a rare Humpy tied by the late fly fisherman & fly tier André Puyans (1935 - 2005). André was a renowned fly fisherman and fly tier who used to own a fly shop in California and spent his later years running a fly fishing school at the Henry's Fork. The book in the background is 'The art of th...
by ibookje

Thu Apr 08, 2021 10:03 am
Forum: The Dry Fly
Topic: Delaware Adams
Replies: 7
Views: 1770
Mary Dette turned 90(!) yesterday.
Tied a few Delaware Adams on a vintage Allcock W175 size 12 to celebrate.
by ibookje

Wed Apr 07, 2021 5:49 pm
Forum: Grass Rods
Replies: 8
Views: 2287
I have a 7ft Superfine that's rated for a HDG (6 weight) I prefer fishing with a 4 weight line. I've also fished it with a 3 weight line and that was fine too. A Seven/Four is rated as a 4 weight rod and I fish it with a 4 weight.
by ibookje

Mon Apr 05, 2021 5:41 am
Forum: The Dry Fly
Topic: Emerging mayfly
Replies: 0
Views: 163
Emerging mayfly
Clip off the tails and you can use it as an emerging caddis
Hook: TMC 212Y size 13
Tails: peccary
Body: golden olive peacock quill
Thorax: olive squirrel dubbing
Wings: deer hair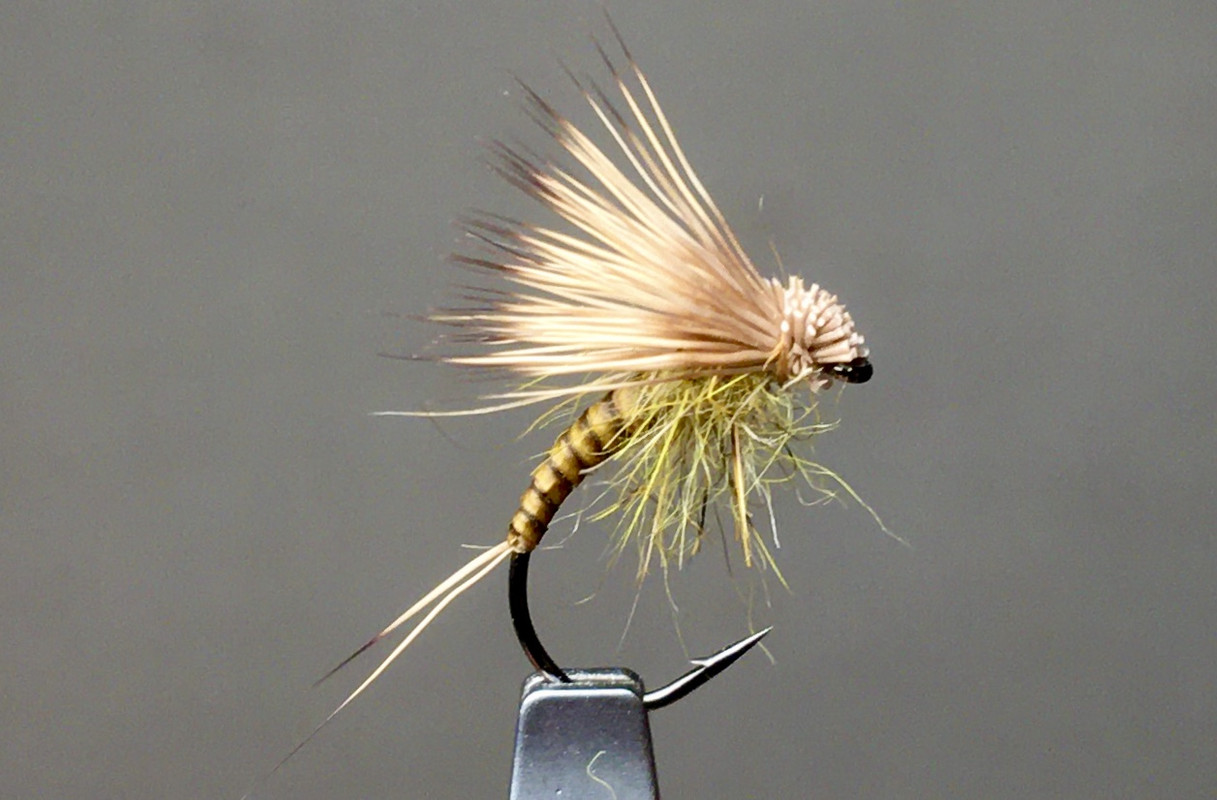 by ibookje

Sat Apr 03, 2021 7:32 am
Forum: The Dry Fly
Replies: 5
Views: 356
Thanks BB!
Yes, peccary tails are quite stiff indeed. But it looks different than hackle fibers.
by ibookje

Mon Mar 29, 2021 12:43 pm
Forum: The Dry Fly
Replies: 5
Views: 356
A free style Catskill style dry fly Mustad 94840 size 12 Golden olive stripped peacock quill Peccary tail Teal wings Golden Badger hackle https://i.postimg.cc/rpsy0tXP/IMG-4795.jpg https://i.postimg.cc/6qJBmj7k/IMG-4797.jpg Same fly, now as an emerger 🙂 Teal wings replaced by short tipped deer hair ...