Water, water, everywhere! Man we got water this year. I have never seen the groundwater table so high since I have been going to the Catskills. We got seeping springs
everywhere
. I had to look out for trout when I was mowing the lawn
One thing for sure, everyone I talked to has been doing great out on the streams, all of them. Big fish foxy Joe nailed
another
22" brown, a couple guys fishing the Debruce water raved about the catching this year, everywhere you see guys fishing you see guys catching.
Plenty of spinners bobbing over the water everywhere I went, some big caddis, stonefly shucks on every rock and log on the stream edges, and the fish are looking up! Caught a bunch on drys and picked off a few in some fast pocket water on nymphs. Nothing big, but they are out and about. This so far has been a great first half, it can keep raining for all I care!
A few shots from the weekend,
Epeorus Pleuralis...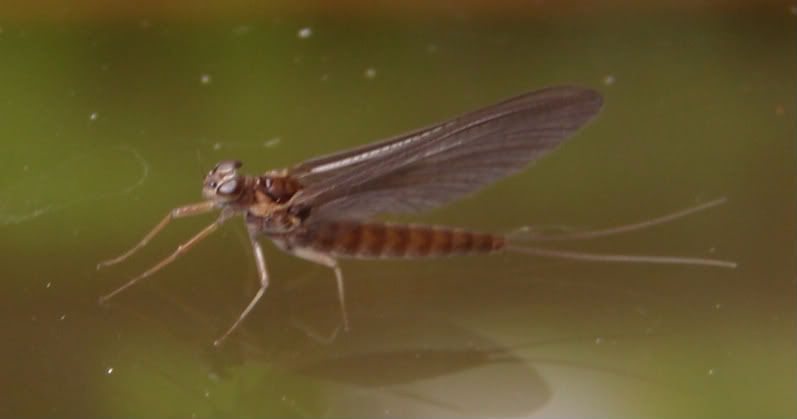 A very fine cold water native...
and a streambred brown...
CJ
ps, great seeing you again Mr.Valla, and you too Foxy!