Just returned from the opener, and although the weather was not what some would consider beautiful, it was a bee-utiful day! I made it to the Jeff house at 1:30am on Sunday morning, and got a few hours sleep before the days activities. Unable rest properly, I took a ride to Livingston Manor at 6:00 and walked up and down the Willow to check things out. Dark, cold out and although the water was 39*, it was in great shape, I was looking forward to daylight. The anglers pulloff just upstream of the museum was recently rehabilitated, a nice big walkway and 6X6's lining the new gravel walkway. Not my idea of a natural appearing upgrade, but it is a public stream and it makes a nice vantage point for onlookers.
We had a great crowd for first cast, Krul counted down from 10 to start us off and with those first casts, we were officially ready for the 2012 season. Afterward, the museum was buzzing with activity. Agnes had soup and cookies, brownies and other treats, and the plans for the new rod shop were on display.
I called Canazon and everything was set for the casting event at the school, but unfortunately Mike is feeling under the weather and could not attend any of todays functions. We had around 30 participants show up, and there were a few "new" rods to cast, I always enjoy this little get-together!
Afterwards, some of us headed back to the museum to witness the ground breaking for the new rod shop, and we all got a tour of the new shower/bathrooms and the tricked out kitchen. Its just a really well done job, very classy, and brings the facility to a new level.
Ted was tying flies in the museum, always a treat to watch his hands make flies with such ease, and I really enjoyed seeing everyone again. Jack, Ron, Bud, Rick, wolfie, it was fun hanging with you guys!
Here are a few shots from today
The Willow upstream of the museum...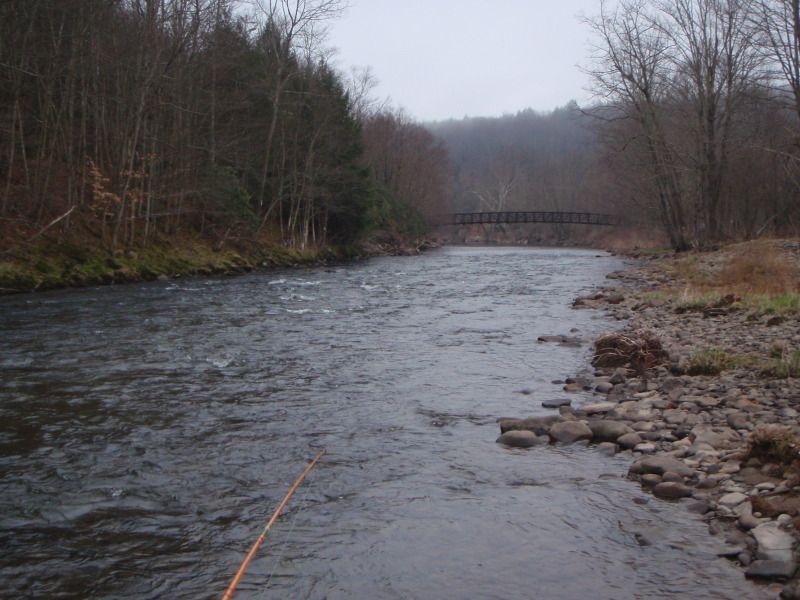 A few of the boys...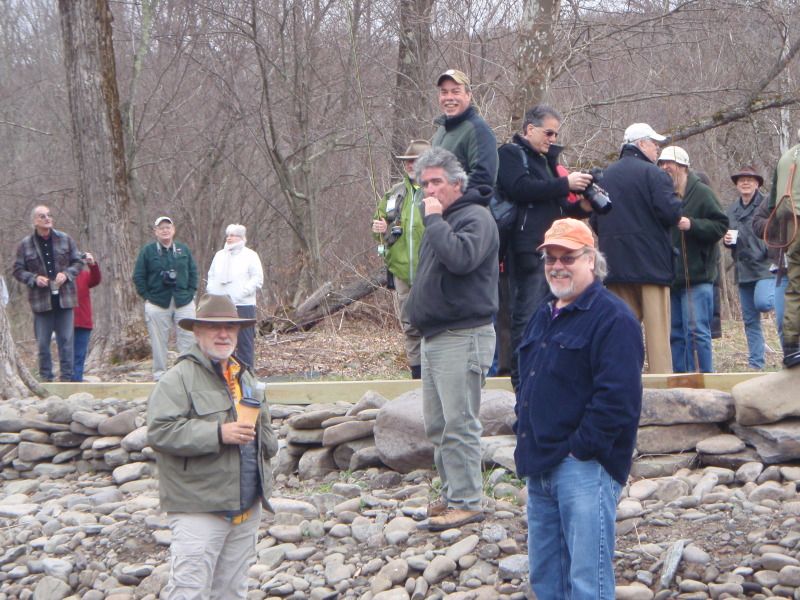 Some of the contributors/architects and upper managment members at groundbreaking...