The SGM/Iroquois Chapter TU event, "Tie One On" was a great time!
-I need to keep close eye on time, at future events. Gee---I was only an hour late getting to Ithaca! I had to literally fly out of the room, once I finally gazed at my watch!
Anyway, saw our SGM "letemgo," Sarge, Mike Heck, Brandt (no New Castle bottle in his hand; he had to settle for a Corona), and of course Jimmy and Joe Fox.
Sarge graciously offered to show me his night fly, and tied one for me while I watched. I'll bet that fly does very well not only at night----but anytime really.
Hogue was there, too, selling his stuff.
-Nice facility....good guys.
-MV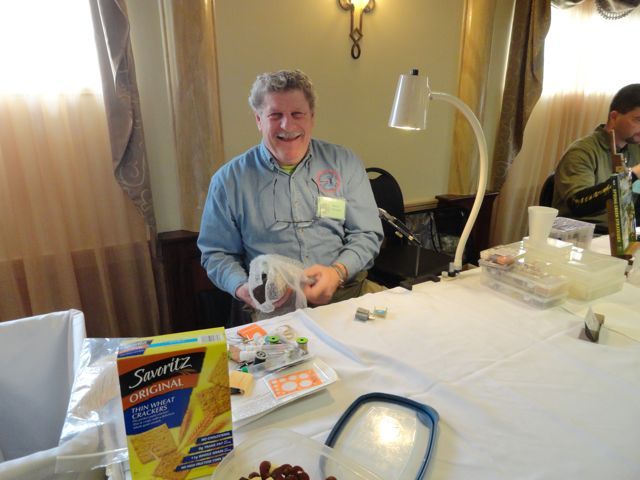 Brandt prior to opening up his bottle of Corona
Our Sarge---master of tying the night fly
.

Fox brought along a nice load of materials (I saw that he has a trailer to haul everything around in, from show to show. Wasn't aware of that.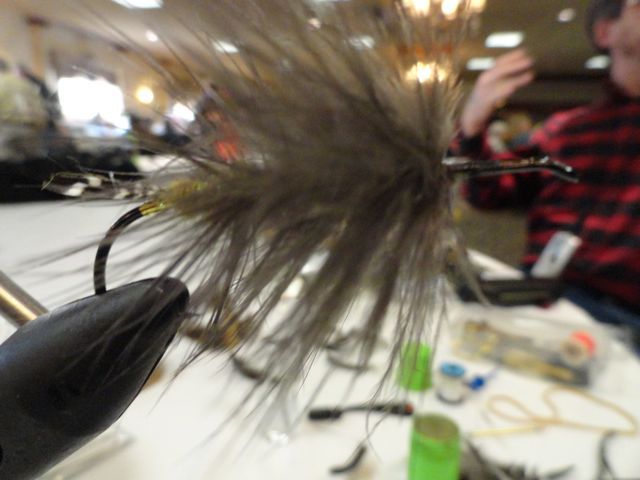 Sarge's favorite---a night fly. He even gave me the thing to take home, stuck in a wine cork. Thanks, Sarge!