Sometimes, even with the vast array of products available to the fly fishing community something comes along that's both pleasing to the eye and functional to our sport. While at Danbury I was making the rounds and came to Mike Hackneys table where he sells his reels and reel kits. I have known Mike for a few years and he has been running a "make it yourself" reel program at the museum, he is always smiling and helpful and is a wizard with machinery, milling fly reel components and constantly tweaking to fill the demands of his delighted customers.
His new endeavor [among other things!] is a silk line dressing. The interesting part for us here at SGM is that the originator of the formula for the dressing is our very own Bob Kern, aka narcodog. He and Mike have teamed up to offer a superior dressing in a tasteful screw lid tin called "Otter Butter". Included is a chamois cloth and instructions. I have already been using Bob's formula for years, and it has long ago replaced the Muclin I used to buy.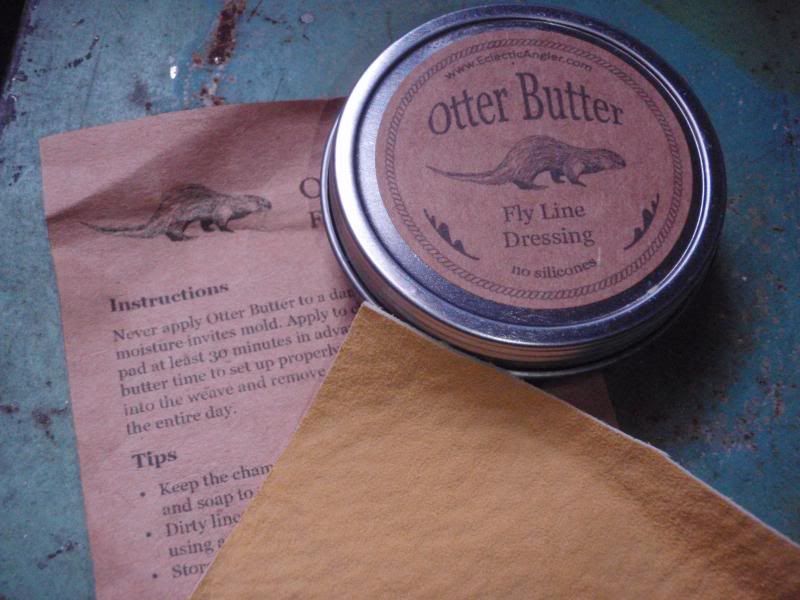 If silk is your thing, I encourage you to pick up a can. You can get it directly from Mike or give me a pm and I can direct you to a can myself. CJ
ps...congrats Bob, the finished product is really nice man!