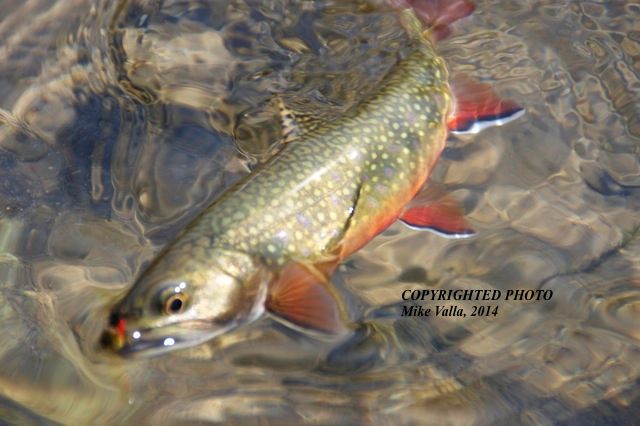 Whether a monster like this one, or a midget 8" fish, I love brookies. Love lookin' at them, love catching them, love admiring them.
Thinking about the past regular trout season, and all the great times I had on water this year. Some small fish, some very large fish, some lost fish, yet many netted fish.
-While fishing for wild brown trout this season on Classic dry flies brought me much success, and joy, for me this was the "year of big brook trout" on remote Adirondack Ponds.
-I've been thinking about the great brook trout times this year----and who I have to thank now for inspiring me to explore and fish our little known brookie waters in New York.
Remembrances of "the man." Check out my blog, to find out who made it all
possible:
http://mikevalla.blogspot.com/