Fathers day weekend! Maybe not the fishing weekend some had hoped for with high flows and off colored water, but the weather was great and if you looked
real hard
you can find a stream where the rains didn't stir things up too much. I got up very early Saturday and headed way up the mountain to one such stream, a gorgeous place where the water looked high but not too much discoloration and at 55* just right for trouting. No place for dry flies, this stream was almost entirely white water, and I felt my age while traversing this rugged place. The fishing however was unbelievable. Its almost like on this fathers day weekend the trout gods lift away all troutish inhibitions to allow the father angler to enjoy his pastime completely. Enjoy it I did, the fishing, the family and even a short stay at the Frost mansion to hang with the Catskill regulars!
Using a stonefly pattern I have been developing on the last few trips, an awful thing with a giant bead that weighs just slightly less than the 9ft rod I cast it with, its got rubber, lead and brass, vinyl rib and synthetic dubbing, and it is a
genuine trout magnet
! Sinks fast, has just the right amount of movement and I can whip one up in 3 minutes. Thankfully Joe stocks the hooks for these things, cause I have burned up 3 packs of them so far.
Here are a few shots...
A chunky little devil from the fast water, first trout of the day...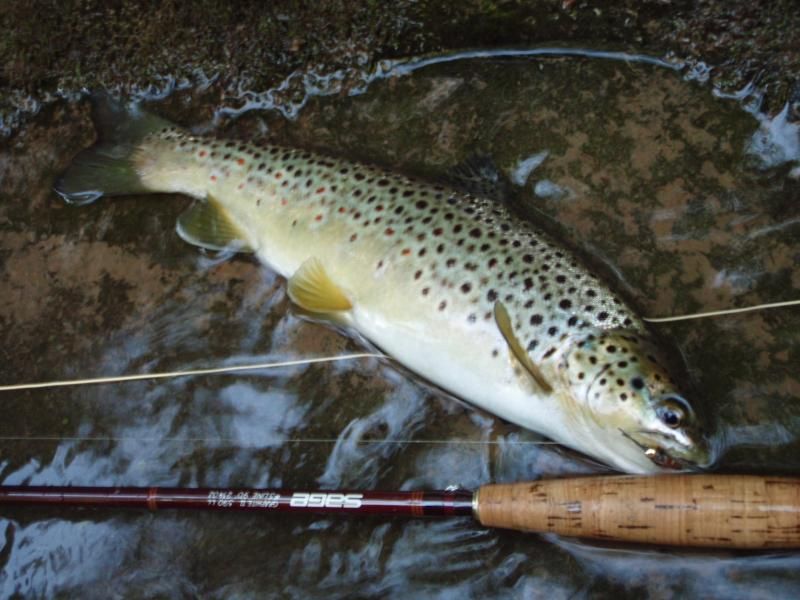 These 2 were caught back to back in 2 casts...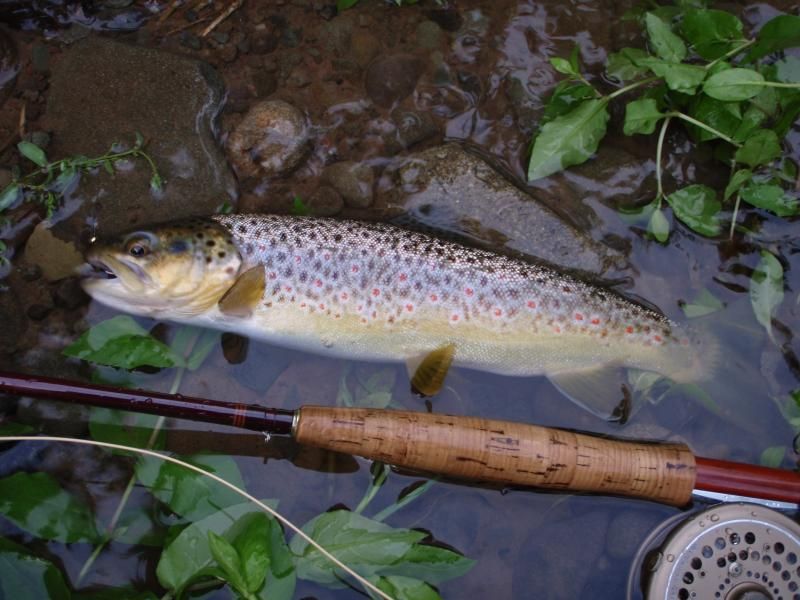 One of the bigger browns from Saturday...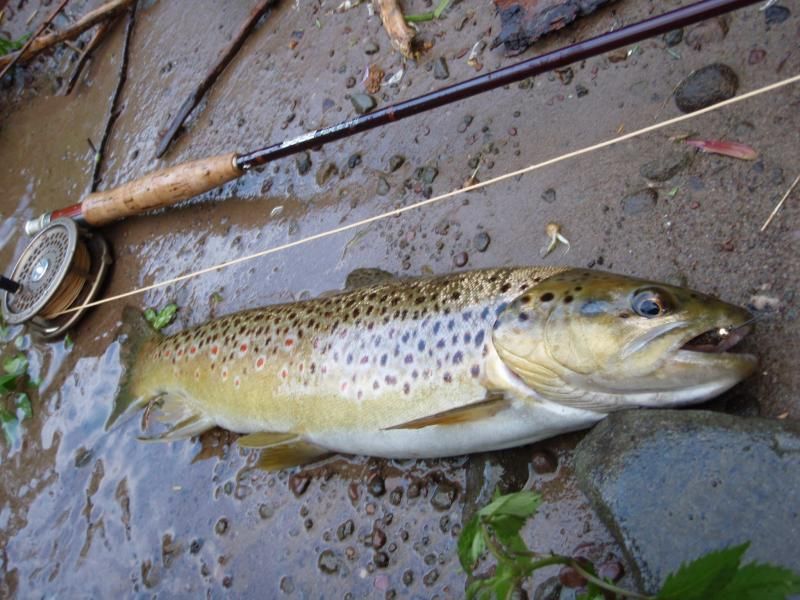 This guy was in one of the few places the water wasn't white...
Sorry for the blurry photo, I chased this fish side to side across the stream and nearly drowned twice doing it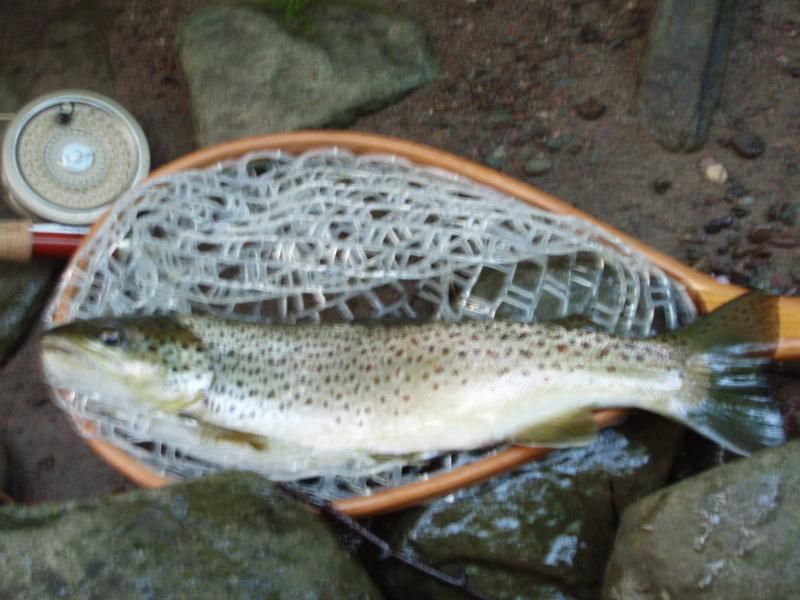 The pattern that made it happen...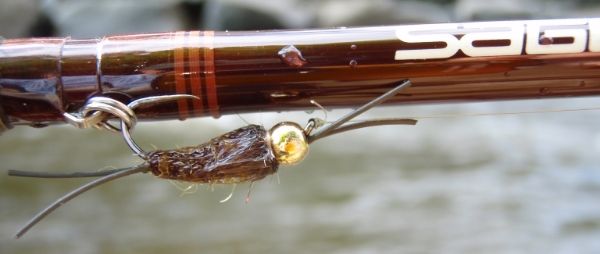 A waterfall shot on the way upstream...
Saturday afternoon I took that long ride to Loomis Brook Rd to see the boys, Ron had things all set up with a fresh stocking of Goldens, Brookies and Rainbows in the pond, and a report from Turk that the small stream fishing was doing well, he got a handful of browns from Loomis Brook.
Here is a shot of the guys in Frost mansion...though I could only stay a short time it was great to hang with the Catskill crew during Boo-Fest. Thanks Ron for having me!
I got a new camera for fathers day too, no more crappy photos from now on...I hope!
CJ