Been a while since I have made the trip to Sullivan county, three weeks I believe. Lots has changed since the last trip except the lack of rain, that is alarmingly the same. There were a few sprinkles Friday night and Saturday morning, but nothing to even completely wet the rocks on the bleached and widening stream banks.
It was the weekend I close the house down. Lots of drains to open, traps to fill with antifreeze, sheets and linens to pack up and bring back. Because of that and the low water it kept me off the streams for extended periods of time, and I just hit a couple favorite spots. The water is clear, very cold and carrying lots of fallen leaves, but the views are magnificent. I thought I may have missed peak conditions for fall foliage viewing, but it looked pretty good to me!
Drifted an October caddis nymph for a while, nothing doing at the first stop and then on my way back from lunch I stopped at my pet stream and with slight gusts of wind, the leaves falling on the water and the trout Gods smiling down on me, I hooked my only trout of the day, a healthy rainbow of around 11". I remember last year ending the season much the same way, very cold low water, and a brown of about the same size. I didn't change flies, try anything fancy or pound the water, just fished and enjoyed the Catskill fall afternoon.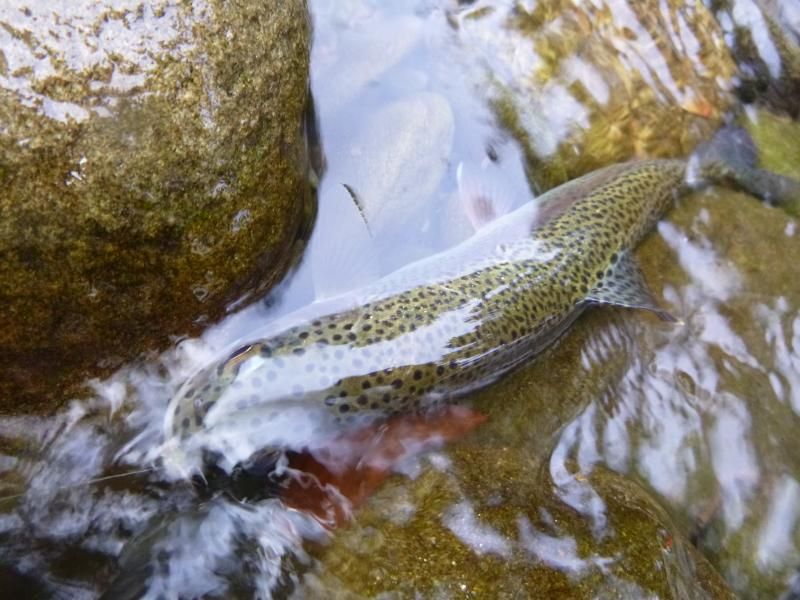 The weather is certainly on it's way toward wintertime, with a 6:30 am temp of 30* this morning and frost on the leaves, grass and covering the roof and deck furniture. I had my wading boots on the deck railing to drip dry and the laces were frozen.
From the deck looking at the lake...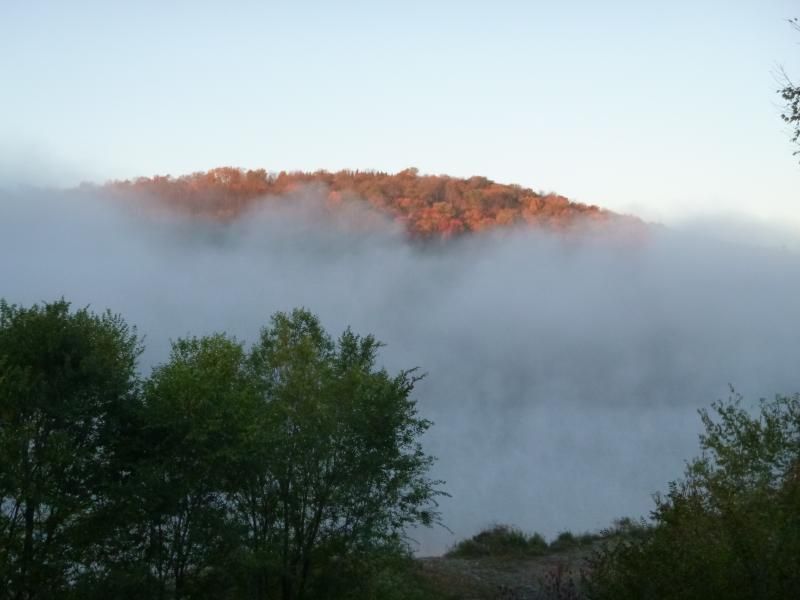 For me trout season is over. Another year of learning, enjoying the Catskills and wandering the streams and mountains, its both sad and relieving. CJ