July is almost here, and due to lack of rain and warming temperatures the native brook trout in a little stream I like to fish have fled the scene.
Quite a few Redfin Pickerel (Esox americanus americanus) have taken up residence in the pools.
They don't get much bigger than this in the little stream.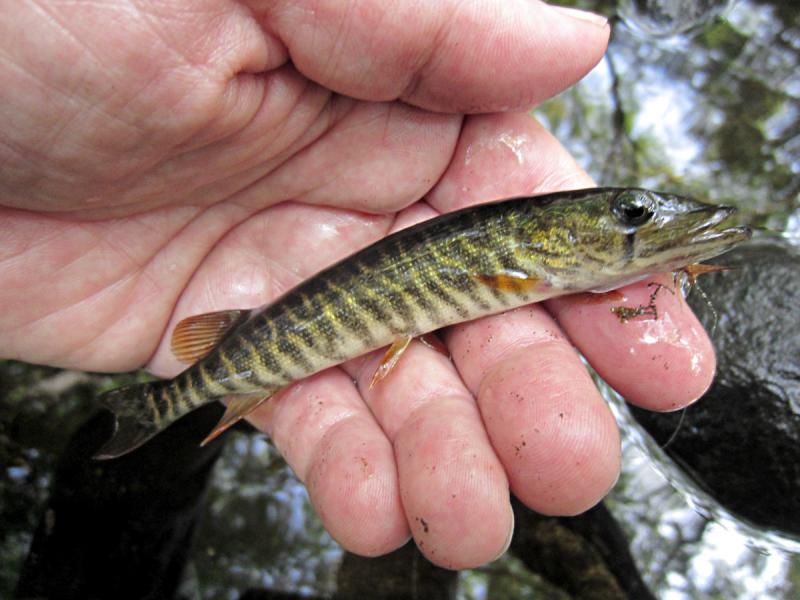 A few years ago I caught a whopper that must have measured all of eight inches.
It served as the model for my Redfin Pickerel painting in
The Inland Fishes of Rhode Island
.
Illustration is copyright 2013 Rhode Island Dept. of Environmental Management

Even a 6'3" PHY Midge fly rod is overdoing it for catching Redfin Pickerel.