Favorite ... fly...
Posted: Sat Nov 05, 2011 10:06 am
Let's liven this board up a bit...
Here's a question I'm sure will raise some hackles...
What's "
your favorite foam fly
?"
Here's mine, a Yellow Rainy Hopper: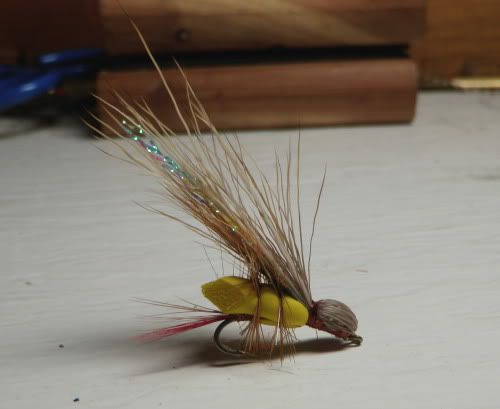 Fished along the corn fields of the East Branch of the Delaware River brown trout occasionally put holes in the surface of that tailwater trying to take this pattern...
fished along the lower Neversink, trout going into cardiac arrest when it splashes down...
Eric, can't wait till summer of 2012 when I ploop a few of these babies down on those streamers out west...
Tied a few weighted Prince Nymphs this morning, just waiting for the ice to melt off local streams before I head out... looking forwarding to reading a few responses to this "question of the day" when I get back and warm up a bit...
Ed