My tying season begins when the Christmas Trees go up (there are three of them this year, this is what it's like living in the city--yearning for the woods).
And the rivers too--. I usually start with Haystacks as a way of getting in the groove--getting a feel for proportions, thread tension, and so on. Here's some Sulphur and Iso Haystacks: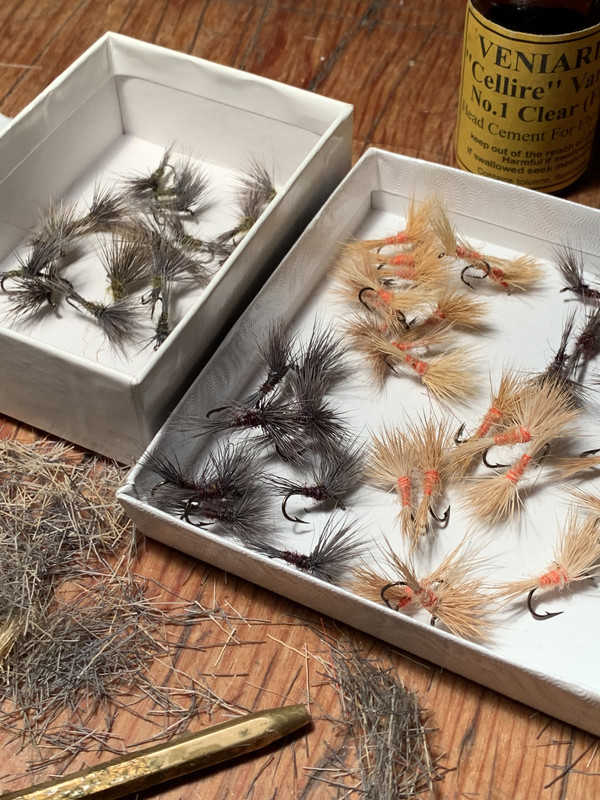 Next up: Coffin fly Bombers: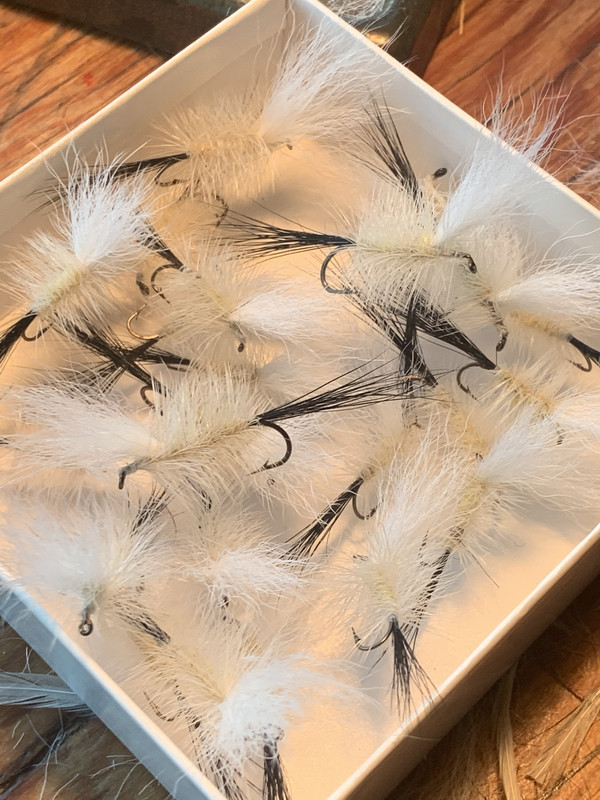 I want to tie some with variegated calf wings--probably this coming weekend--then go on to tying tiny streamers--size 14 polar bear dace. Then...then...lol!--so much to tie, so little time (and so little daylight).
Let's see what you are tying!
bb