This thread needs some attention--it seems like everyone's over on the Flymph Forum these days.....I'll get there ....eventually....
So--instead of a lot of hooks, or even (in Dana's case) a lot of a lot of hooks, I am going to talk about one hook: A Partridge L2A: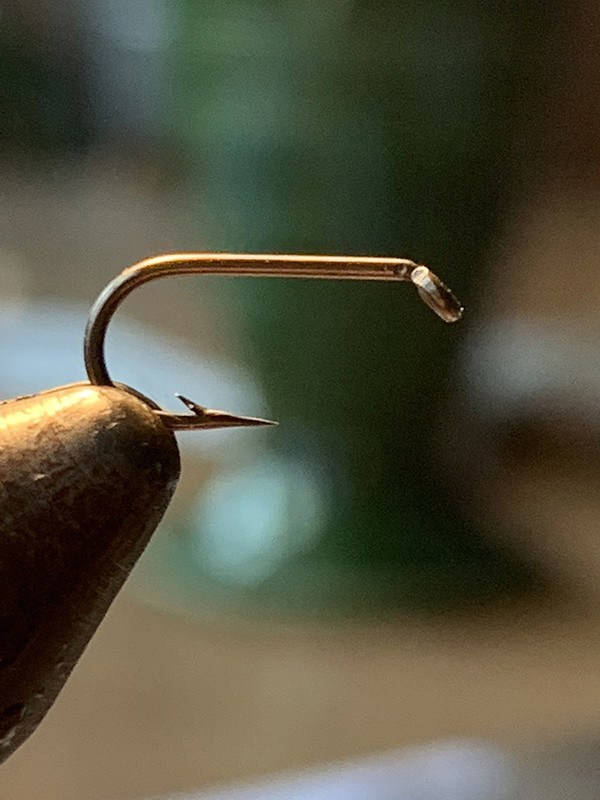 This particular L2A is a size 14. It is 8mm long, and weighs roughly four thousandths of a gram (.043 gram). As far as I can determine from the packaging, it was made in the early 1980s.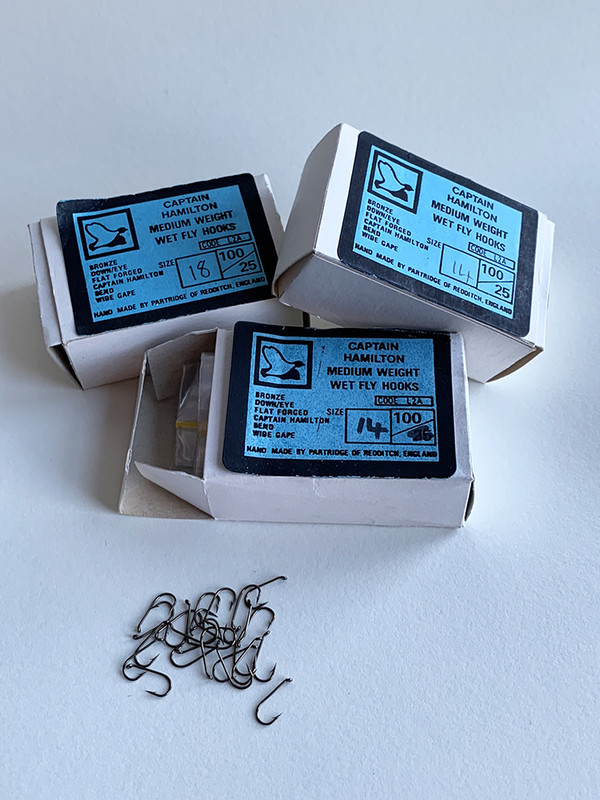 Partridge was one of the many hook making companies that for generations was based in the area of Redditch, UK. It is not certain when exactly the company was founded, except that it was begun by Albert Partridge around the turn of the 20th century. Needlemaking and hookmaking were partner enterprises that grew out of the Industrial Revolution--and specialist fly hooks evolved as a niche market. Many hook-making companies emerged in the 20th century, but Partridge, along with Allcock and Seeley, were among the most refined and enduring. During World War 2 the hook-making factories of Redditch were heavily bombed, and some manufacturers, like Allcock, never regained their footing.
The L2A shown here is, in my opinion, a masterpiece of British industrial design. It is a medium-heavy hook for wet flies. The hook is forged from carbon steel wire. It is a serious hook, the turn of the eye looks like it had been forged and hammered by Thor himself. The bend is what is sometimes called a "Perfect" bend but it is also what is known as a Captain Hamilton Bend. According to Richard Jeffries (to whom I emailed a query), Captain Hamilton was a Scot who emigrated to New Zealand in the 19th century, and asked Hardy's to make him a stronger hook with a round bend and wide gape for large New Zealand trout. Partridge made hooks for Hardy's, and the Captain Hamilton wet fly hook eventually became one of their iconic designs. The business end of the hook is accented by a decidedly pronounced barb, a slender sliver that is cut after the point is formed. The finish is dark bronze. We don't often described fly hooks as having the patina of a Rodin, but these do. As hooks go, they have a very understated beauty, folded into unstinting functionality.
bb