A couple of distinguished gentlemen getting together
/David S.
---
Nice David...
and it won't be long before we should be using a few of those real soon...
Ed
---
Hatching on the big d already-flymank out
---
Continuing with the Hendricksons...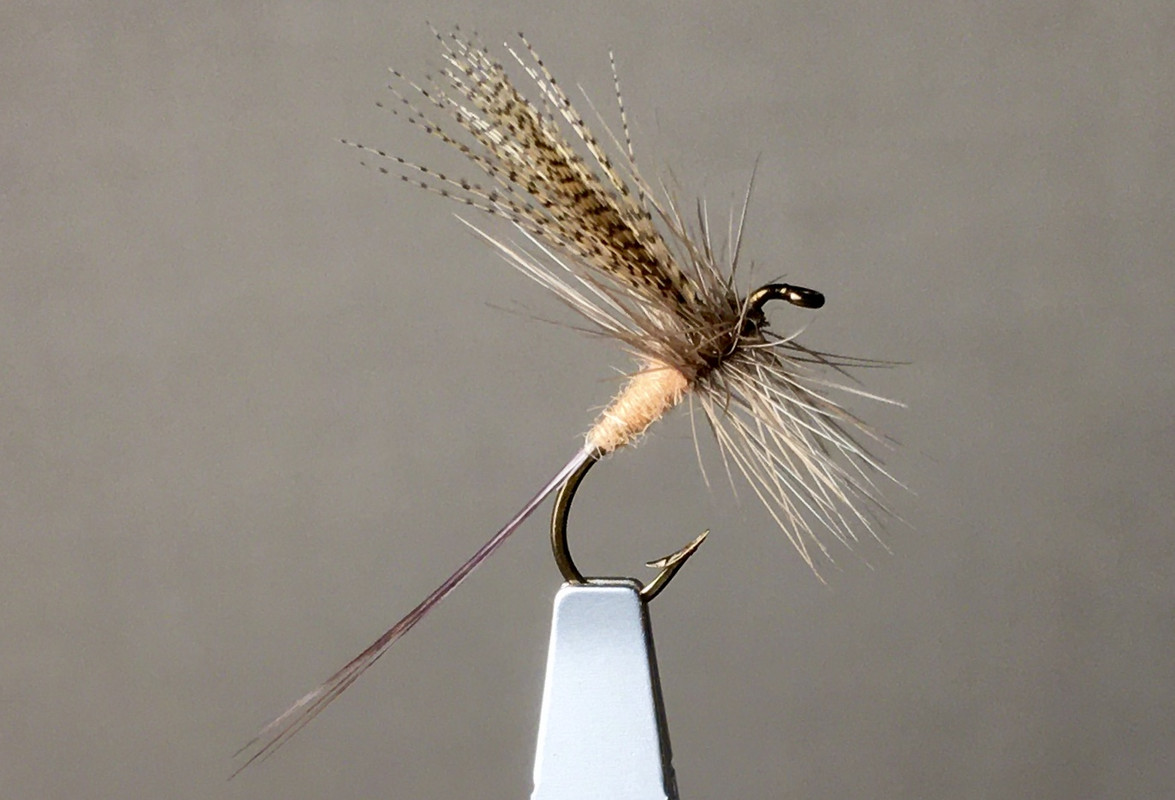 ---
Posts: 174
Joined: Sun Oct 21, 2012 1:43 pm
Location: Hillsborough, NJ
That's beautiful,
"A trout is a moment of beauty known only to those who seek it." --Arnold Gingrich
---
+1
---
You have a nice style with the Catskill dries. That is what sets them apart usually is little touches.

An older photo with one of mine on the left and one of Mary Dette's on the right. She cocks her wings a bit, I like to splay my tail fibers for support on the water and my wings are more perpendicular. We all like the high wing. To me your high wing and long cocked tails add a touch of elegance. You do a nice job posing your flies for the photos too.

---
Thanks all!
Love the picture with the two Hendricksons.
Here's a Hendrickson tied by Winnie Dette (other flies are in the topic with 'Flies tied by Dette's).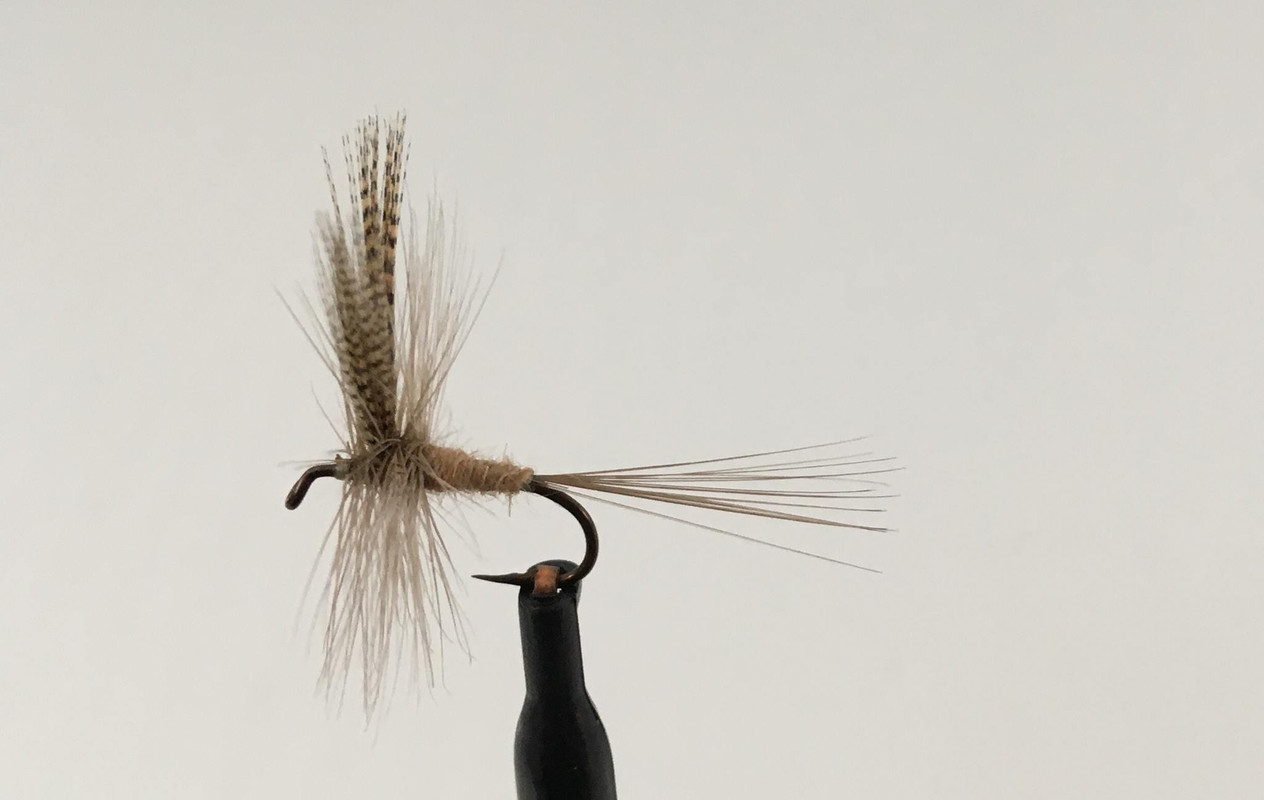 ---
Yes, you'll note that Winne splayed her tails a bit as I like to do, while Mary bunched her fivers tighter and cocked them up with a turn of thread underneath. I was fortunate to begin my Catskill pilgrimages in time to watch all three Dettes, Walt, Winne and Mary tie. M y copy of the book has all of their signatures and Eric Leiser's. Sadly I was too late to have known the Darbees.
---
---
Users browsing this forum: Bing [Bot] and 2 guests