After getting a real close up look at a fresh
Hendrickson
last weekend, I was going through my dubbing selections and classic color furs wondering where the hell "pink" comes into play. These bubble-gum pink flies you see in bins are a far cry from what is floating down the Willow on a spring afternoon.
I do detect a little pink around the thorax area, but it seems to me the primary color is
olive
Look for yourself...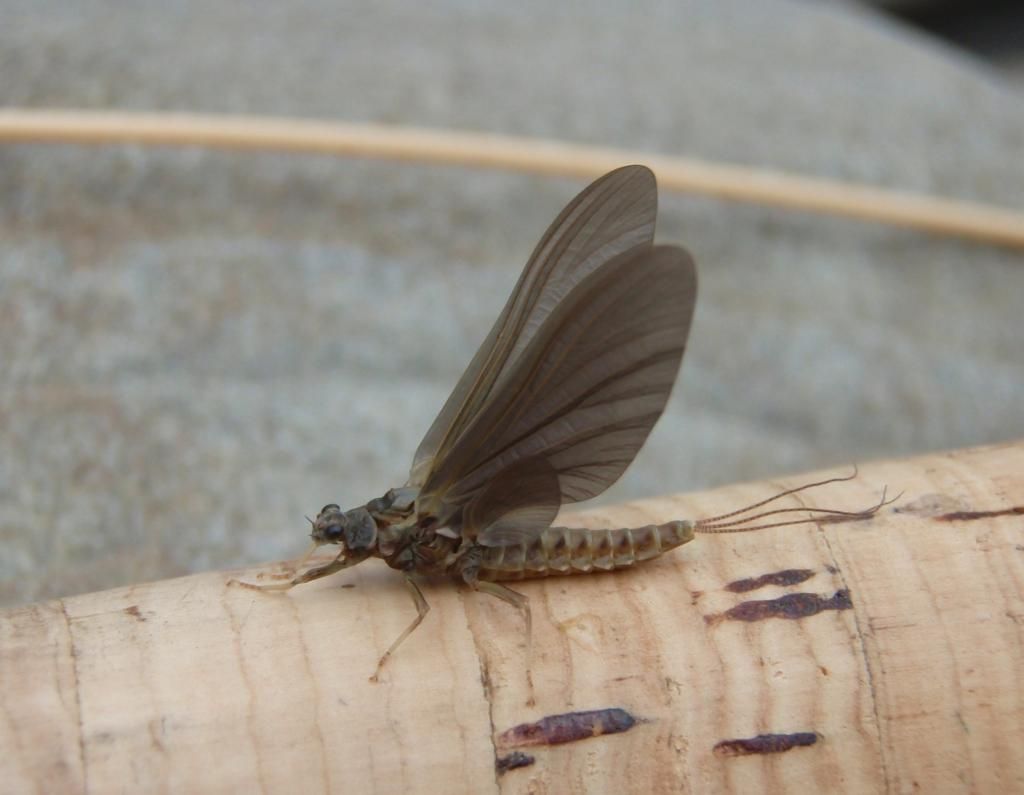 I love pink fox fur, and will continue to utilize it on my Catskill
Hendrickson
patterns, but looking at them compared to natural mayflies reinforces the idea that color is absolutely the least important criteria in fly selection. CJ