"I also inclose specimen of a fly that has proven very killing for the small native trout in Balsam Lake [on a small tributary of the Beaverkill, near its head] I do not know the name of the fly, or whether it has any."
John H. Osborne NY
taken from Favorite Flies and their Histories
This is a fly I used on last years trip to Alder Lake, prompted by narco's recommendation, and a trip I will forever hold as one of the best days fishing I ever had, not because of the size or number of trout but because it was such a wild and rugged place, completely void of modern times and untouched by humans.
The pattern is tyed with a scarlet chenille body, but I opted for dyed ostrich herl, as it gives a more slimming effect when wet and adds a little class.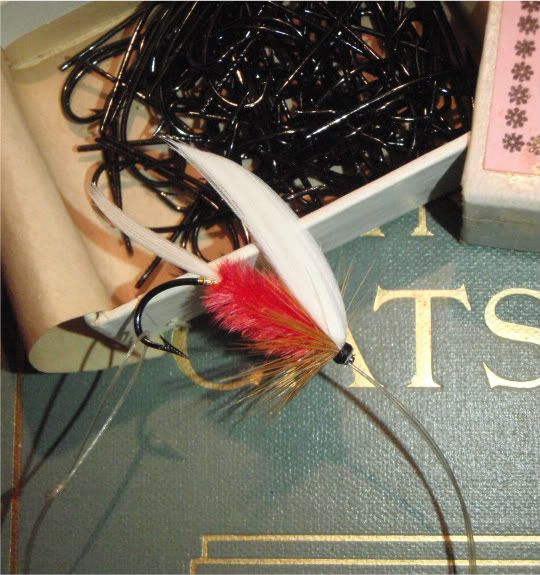 CJ