Thursday I had just enough time to knock out a dozen weighted Prince Nymphs for the coming season. With a peacock herl body, I think this is a "must have" nymph for freestone trout streams in these Catskills. I tie/fish this pattern in sizes 8 through 12, with sizes 10 and 12 most frequent to reach the end of my leader.
Prince Nymph (w), #12 Mustad 9672: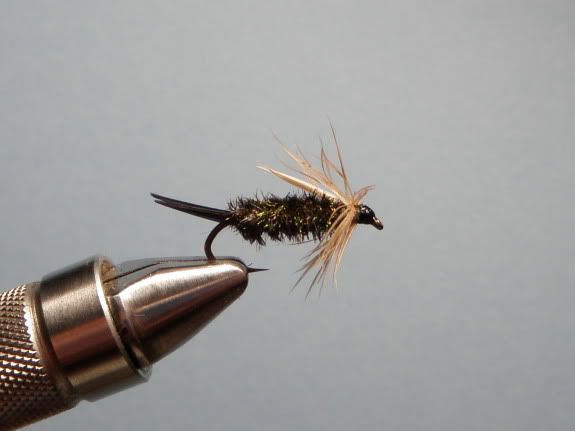 Prior to tying most flies, I like to double check the recipe. For this fly I referred to my well-worn copy of Eric Leiser's
The Book of Fly Patterns
. And interesting enough Leiser provides a recipe using black ostrich, which might be the original version of the fly. In any event, I had a few of these already tied from years past, so I grabbed one from my fly box.
Prince Nymph (w), #10 Mustad 9672:
Since I don't tie nymphs to match specific "bugs" anymore – with minor exceptions – I like an assortment of weighted, and unweighted, nymphs of different colors and sizes. This particular Prince fits the bill nicely when I need a black nymph, or something that might pass for big, dark stoneflies.
Ed