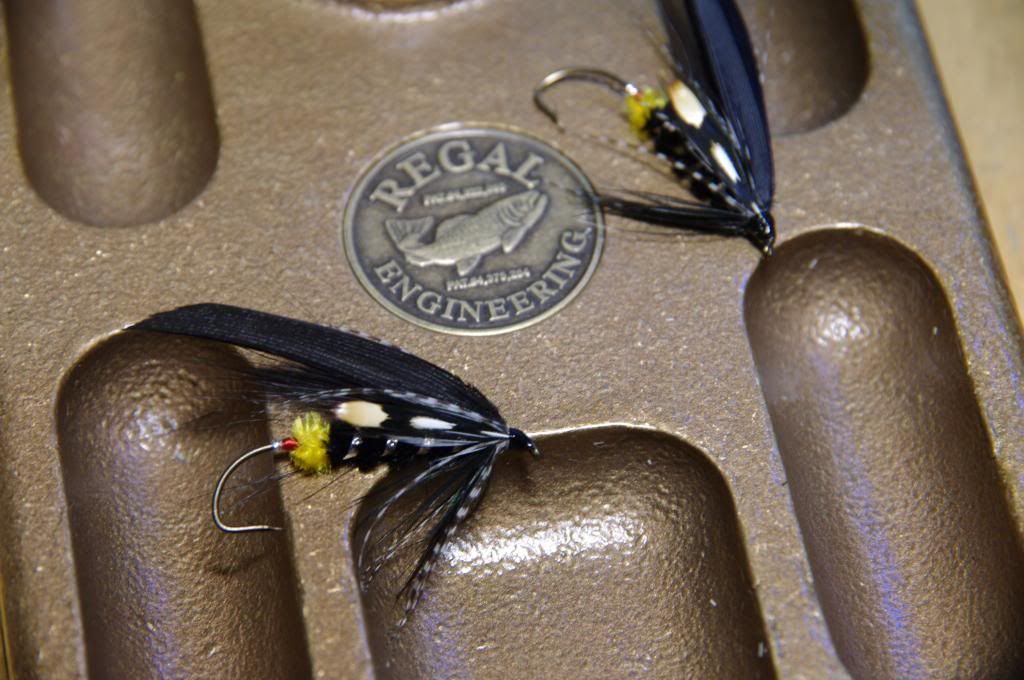 Wings from Swedish Capercaillie.
//Janne
---
Posts: 667
Joined: Tue Feb 15, 2011 10:25 pm
That's a great looking streamer! Well done...looks like a great night fly, I've never fished the white version enough to have an opinion, although it is reported to be a good night fly.
---
Posts: 23
Joined: Tue Feb 07, 2012 8:44 am
Location: Connecticut
Contact:
Love it! Really nice job, what's the hook?
"A man may go fishing his entire life without realizing it is not necessarily the fish that he is after" - Thoreau
---
Janne, it's a good-looking fly for sure... and I tend to think along the lines of Tim's comment about being a perfect night fly... that said, I have a soft-spot in my heart for the white body version, hoping that one of those West Branch Delaware River browns will slam it, thinking it's sawbelly that came over/through the Cannonsville Dam...
Nice tie...
Ed
---
Posts: 4318
Joined: Fri Apr 24, 2009 7:03 am
Location: Yardley,PA- Jeffersonville,NY
Ohhh man, that is sweet Janne!!! Night fly /day fly...that has got to be a good one
Beautiful tying man, CJ
"Gentlemen,remove your hats,this is it"
"This is where the trout was invented?"
"Oh he existed in a crude,primitive form in Waltons England"
"But this is where they painted spots on him and taught him to swim"
---
Thanks my friends:).
I think the hook is an old Partridge hook, I bought it from a company here in Sweden but the owner wasn´t sure about the brand but he thought it was a Partridge hook.
Yes I was thinking of fishing this fly at night.
//Janne
---
Wow! That is a handsome pattern. I got to add a few of these to my box for testing. They will be effective, no doubt about it.
---
I really like that fly. Thanks for sharing it. I wonder if the black bass would like it here?
---
Thanks for the kind words about my fly.
I´m not much of a "streamer fisherman" but I will give it a go this summer. I´ll let you know if I catch anything
.
---
Users browsing this forum: No registered users and 1 guest