I've starting dyeing hackle for the Carrie Stevens project. Part of the trick to dyeing hackle is to create a slightly variegated effect. Colors in nature are rarely 'pure' or 'solid': they're usually a bit 'dirty,' flecked with ambient color and shading, which you don't notice until you look closely.
Rather than dye whole necks, I dye sets of hackle attached to a bulldog clip: they are treated with different dye densities and mixes, then the dye is partly stripped--sometimes the stripping process only last 15 seconds, sometimes a couple of minutes--and then they are redyed. The process of underdyeing and overdyeing creates an imbricated layer of color that is imperfect as a dyed feather, but more perfect as far as nature is concerned. Nature is messy.
Here are some pictures of in-progress samples.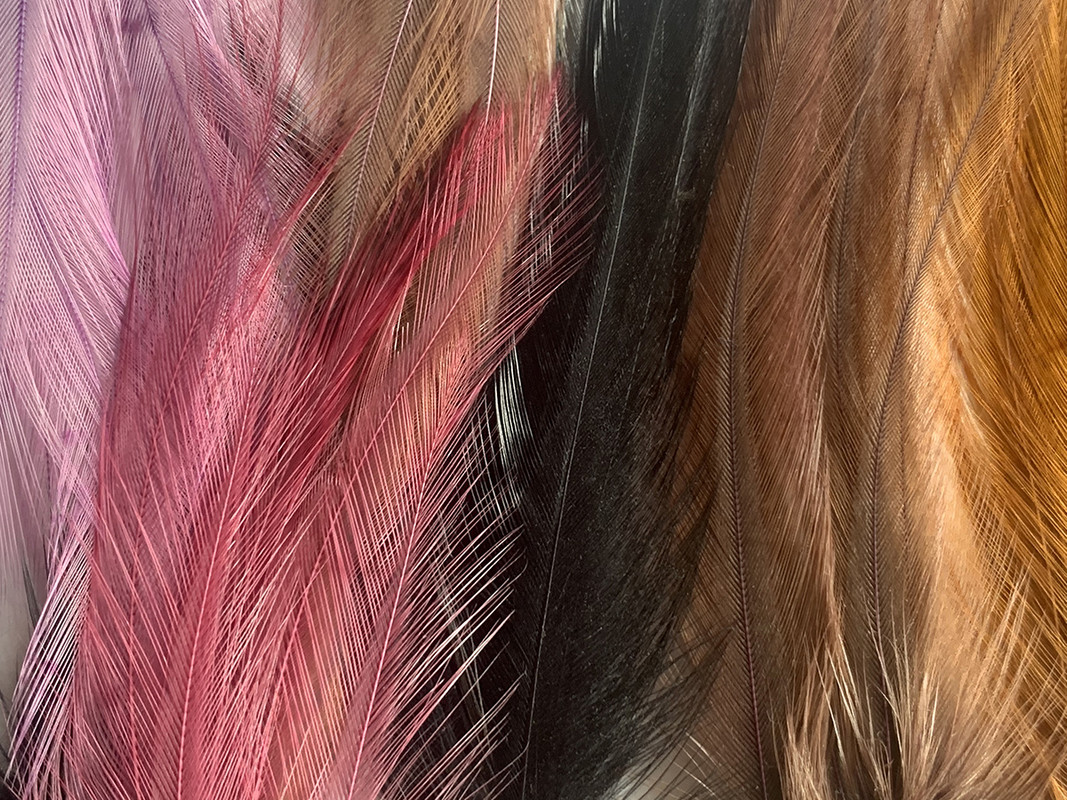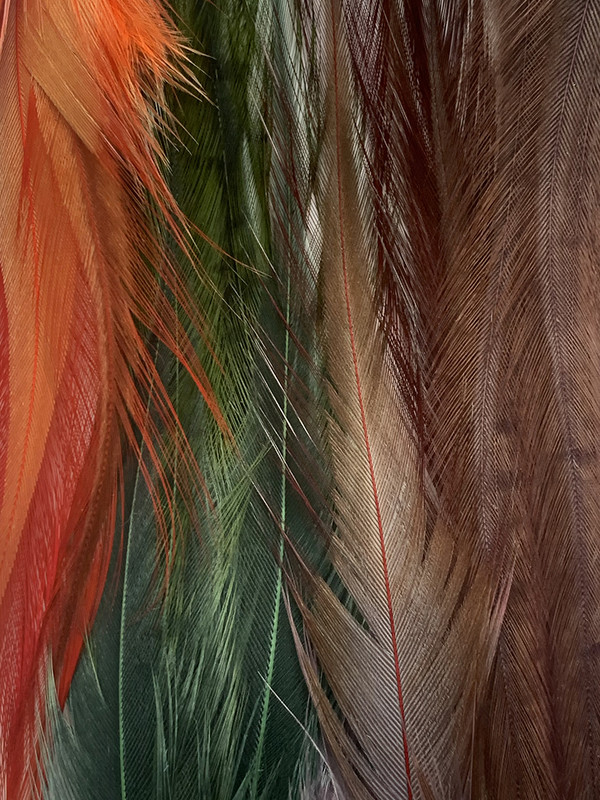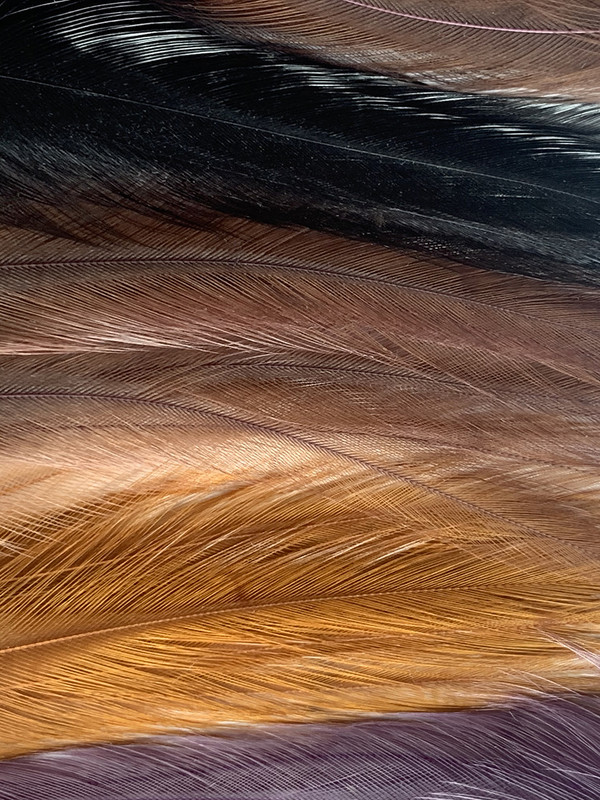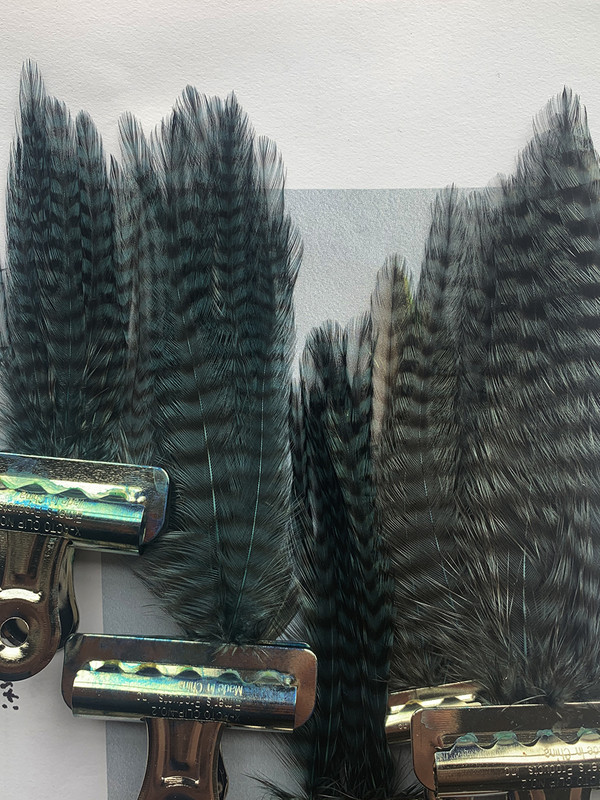 For her Grey Ghost streamer, Stevens used dyed dun that, over 70 years of exposure to light, changed in color: while some of her Grey Ghosts are still a light dun, or dunnish, many have oxidized to a pink or red-tinged brown, and some are an orange-tinged tan. The changes remind me of what happened to Mark Rothko's iconic brownish-purples, and how they have become more blue over time. This happens to art more often than we think, especially when light-sensitive dyes are used, instead of colorfast pigments. Dyed feathers and dyed papers are both very vulnerable. Most fly tiers in the past didn't have a choice--they used what their fly shops stocked--and they were tying flies to catch fish, not mount in shadow boxes and hung on the wall. The archival stability of their materials was not a consideration the way it is for collectors, museums, and conservators today.
So--I've been working on getting my dun looking aged and faded. I'm not totally there yet, but getting close. Dyed orange-tan tinged 'dun' on top; original Stevens on the bottom: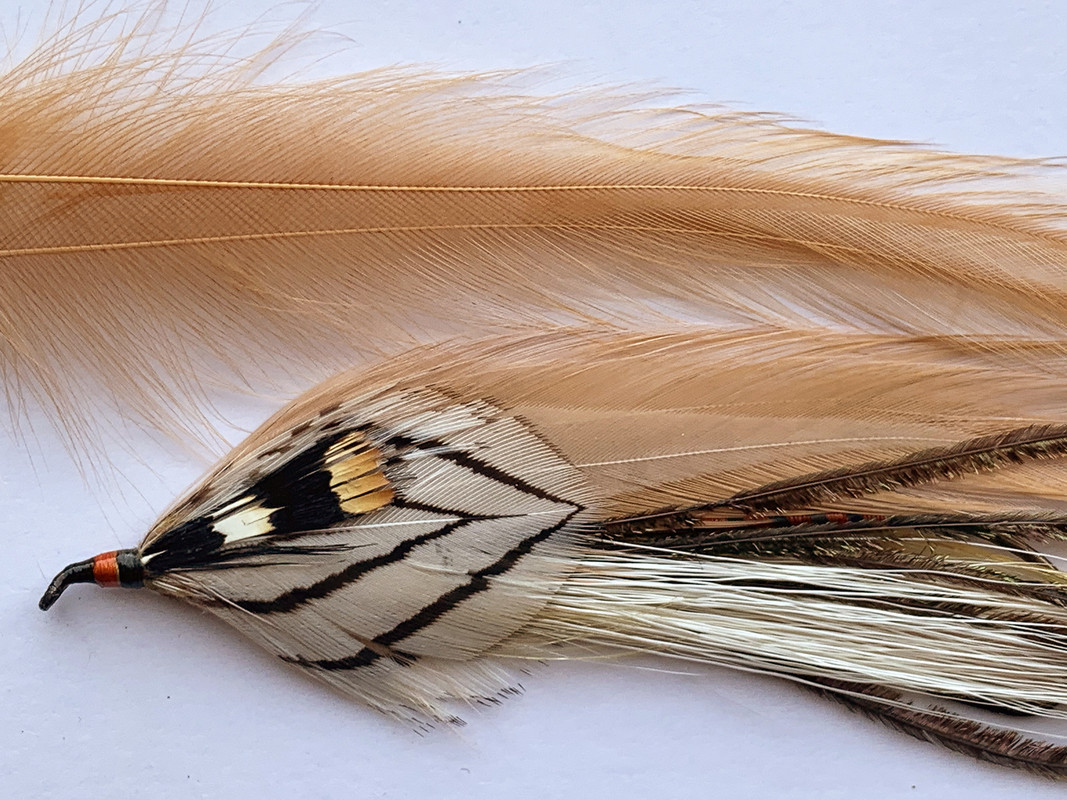 bb