One day this summer when I was up in Wilmington, I stopped at the Two Fly shop to see Tom Conway. "Tom," I said, "I was looking at your website last night and you have a great stone fly pictured. I'll buy a dozen if you have them, and you should have them because it's an awesome looking pattern." Tom looked perplexed and asked me to show him the fly. So we got behind the counter and pulled up the website on the shop computer, and there was the fly: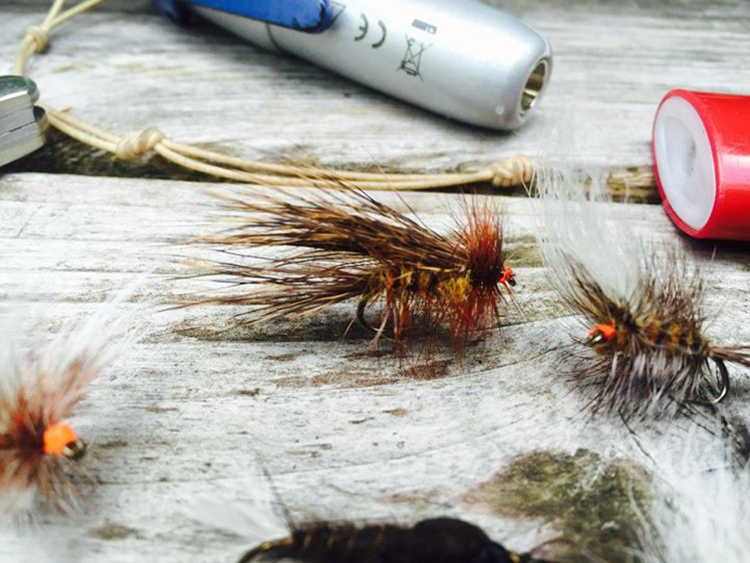 "Well," I said--"do you have some? who tied it?"
Tom frowned, then smiled and said: "Fran tied it. A while back a customer came into the shop with a few of Fran's flies and I took some pictures."
We went over the fly together--everything about it is Frannish: hairy, sloppy, and perfectly proportioned. The profile was nice and low--much better than the stimulators I usually tied for the Ausable--. We couldn't figure out the hair--woodchuck? You won't find a little 2" square piece of fly shop woodchuck with the right hair--you'd need a full skin--with golden tan tips instead of white. If it is woodchuck.
But damn--what a nice tie, and Fran never wrote about it in any of his books. It was one of his patterns he took with him to the grave--.
Wintertime tying project number 16.
bb