I'm back home now (and also rueing it--too much to love about NYC)--and after getting back I had some quality time with the hooks Theroe gave me during our lunch together lastweek. This is a report on two of them: Mustad 3984H and Mustad 57552: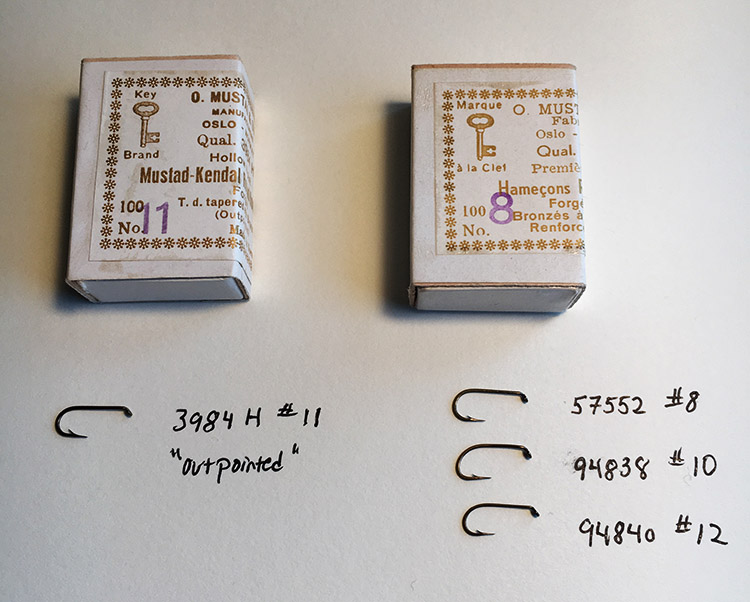 The 3984H hooks are the first hooks I have seen that are marked "outpointed." You can see this in the picture--this ever so slight unclosed point. The hook is, as Theroe noted, also marked heavy, and it has a Kendal round Bend--like the 7957B. It's a really nice hook for wets.
The 57552 is also new to me--a very interesting hook, perhaps 1x short (like a 94838)--but the bend is more round than either the 94838 or 94840, which have a slightly sproaty feel to them, especially the 93838. I love this hook, the wide (but not too wide) gape is my favorite for Haystacks--I can see myself tying a lot on these--it's a little more wide than the 94840, and a little less than the 94838--a real sweet spot. The size 8s are similar to 10 in 94838 and 12 in 94840--.
I probably should weigh the hooks too--but will have to do that another day.
THANK YOU, Theroe!!
bb