Well, it finally happened… the one dumb thing every fisherman has done at least once finally caught up to me: I forgot my rod on the roof of the car. A good Paul Young 8' bamboo rod and a nice Godfrey bench-made fly reel—too much $$$$ to think about.
My excuse was I was tired. The fishing day had been long, and good. I caught one rainbow so big and fat I could not move her through the current—I could only hold her in place as I slowly worked my way 40 feet down to her in three feet of churning Ausable turmoil. Later, I walked back to the dam parking lot in Wilmington and put the rod on the roof of the Volvo and then an elderly man came up to me to say some things and I had the dog on a leash—but I'm deaf so I had to get some paper for him to write on from my waders, we chit chatted for a few minutes, and then I put the dog in the back seat and took off my hip pack and net and and plopped into the car and drove back to the cabin. It's not far—a little less than a mile.
When I got at the cabin and turned off the ignition I realized my mistake. It was bound to happen—I'm actually surprised it had not happened before. The usual rule is: rod gets put away first before anything else. But the dog and the guy and my tiredness threw me off balance. Shit.
So I restarted the engine to drive back to the dam, but thought for the hell of it, for a one in a million chance, maybe the rod didn't fall off?—and holy shit—it was still there on the roof. The roof rack rail kept it from sliding off. It survived the three-point turn in the little parking lot, and a sharp and steep rise to the road—then the turn onto the road, then the turn onto our road, and the turn onto the long dirt and gravel driveway, and all the bumps.
So that's the miracle St. Jude brought to Wilmington, NY last night. Plus that big fat rainbow.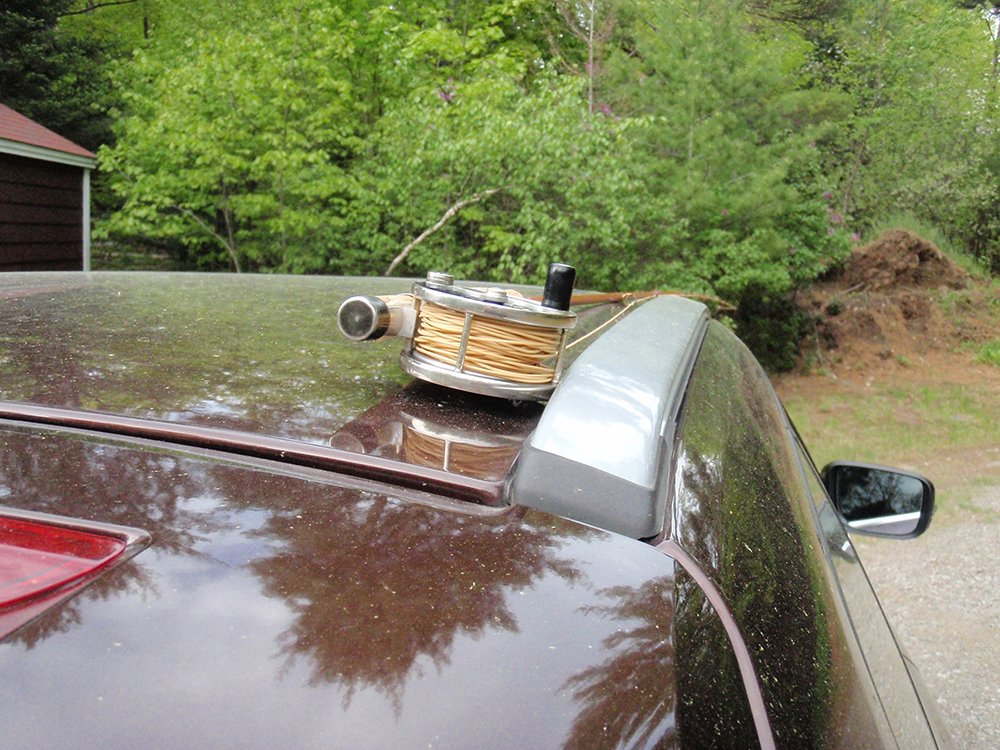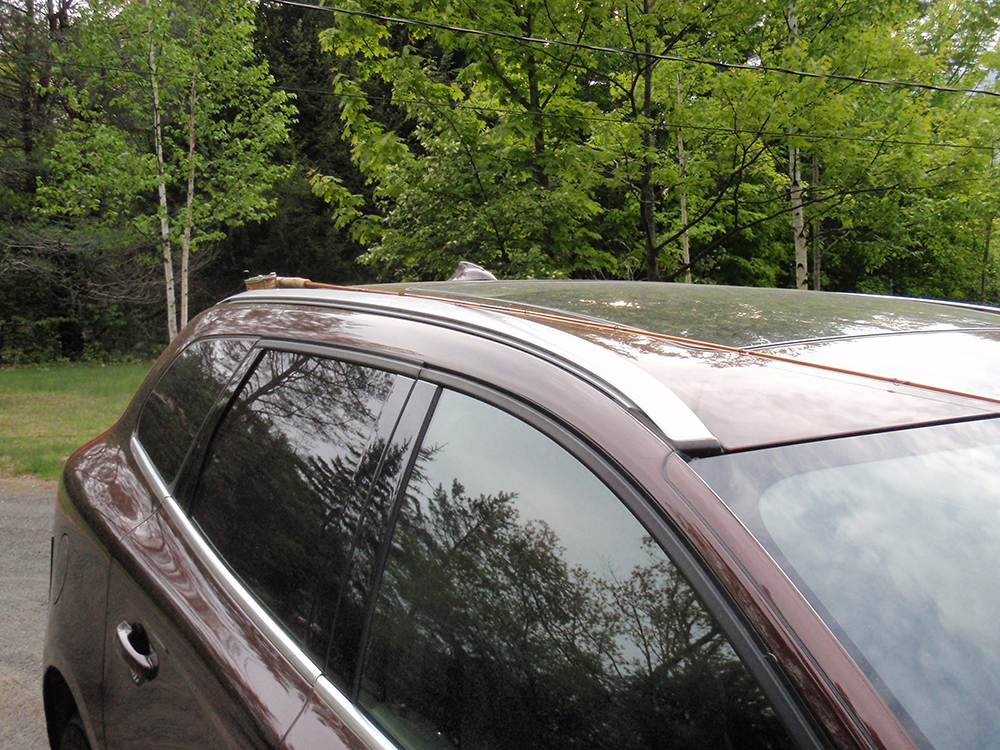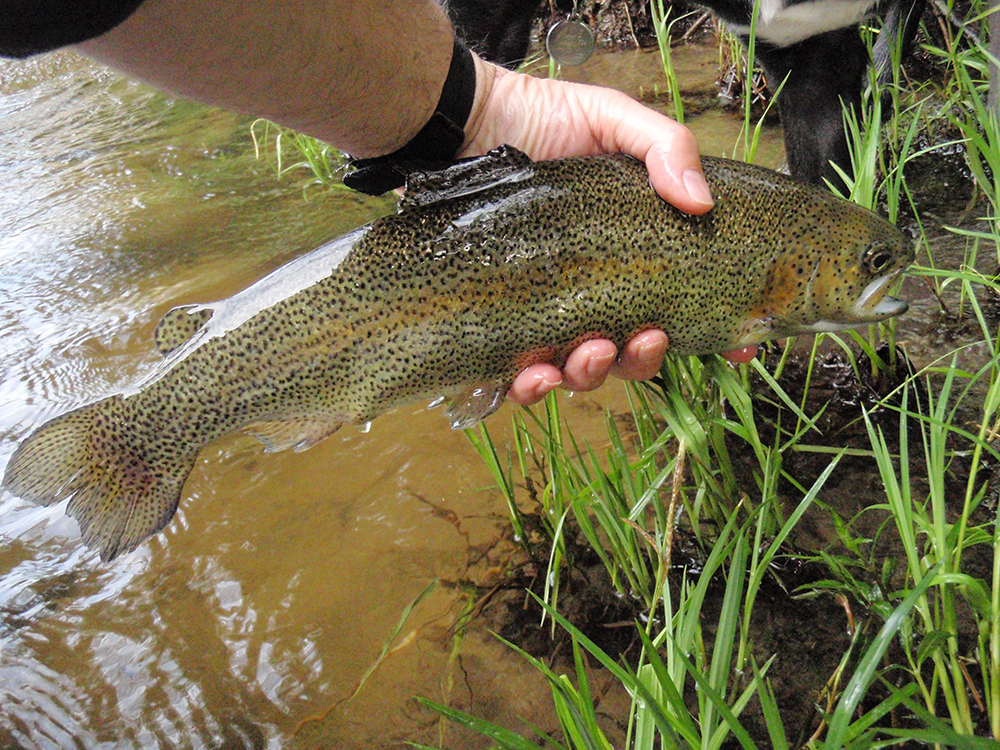 bb