Yesterday's NY Times had another essay (in the Travel section) about angling for salmon on NY's Salmon River. Like the last recent essay on fly fishing in the Times (in the Style section, of all places,
https://www.nytimes.com/2019/10/14/styl ... Position=1
), which had cringeworthy moment of obvious naivete (remember the comment about "building the tackles, tying the flies" ?) the most recent attempt to share the enlightened experience of angling references snagging salmon: "a hopeful fisher must scan the waterways, look for a stray fin and cast, hoping to snag the tiny hook on a fish...."
Curiously, the print edition has the reference to snagging: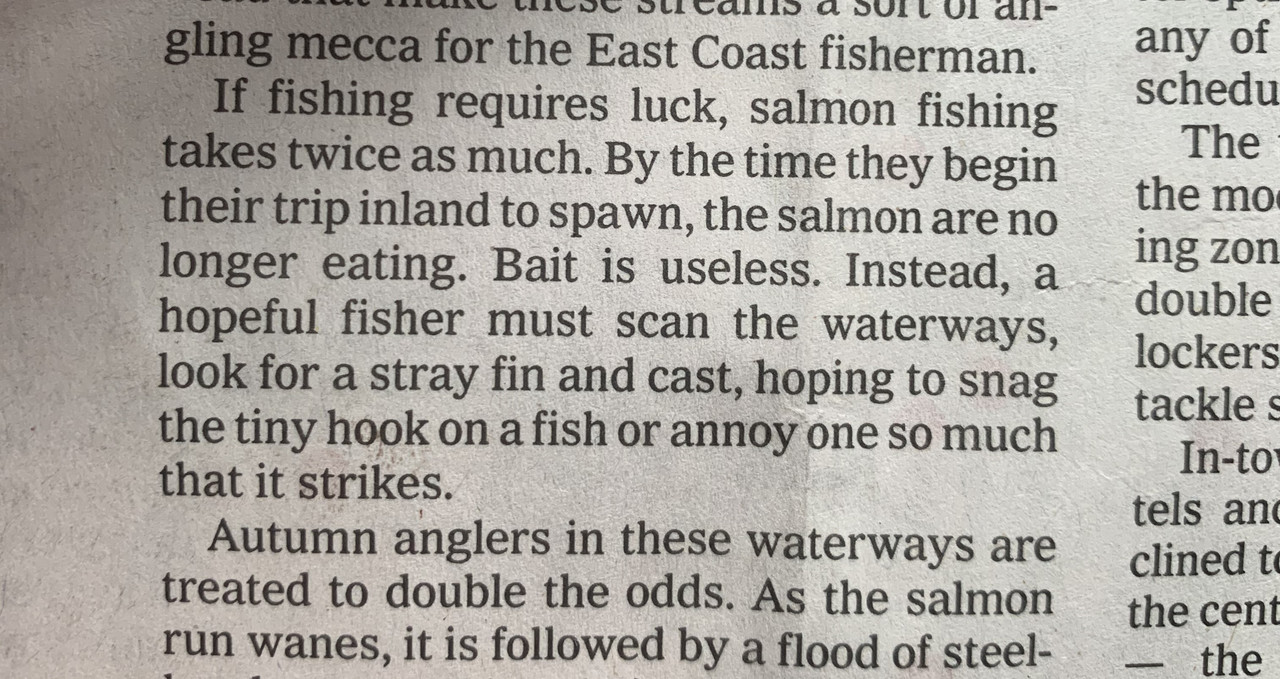 The online version, after some time, was changed to delete the reference--snagging being, well, you know....

https://www.nytimes.com/2019/11/08/trav ... -York.html
It's been a long time since we were treated to more thoughtful articles by Nelson Bryant and Pete Bordo in the Sports Section. I guess I am getting old?
bb