I'm in Michigan for a couple of weeks, mostly for writing/work, but the house I am staying in has a nice studio for tying--so I brought several tying projects with me. One of the projects is to tie some flatwings for the coming season. Flatwings are my go-to streamer on the Ausable--the goal is to tie them a bit smaller than usual (2-3" instead of 3-4")--and to try experiments on body design.
Flatwings are so named because the hackle is tied perpendicular to the hook—laid down on the top, not the sides. The design had its beginnings with the famous Nine-Three streamer, originally tied by Dr. J. Hubert Sanborn in Maine in the 1940s. The fly earned its reputation—and name—by having caught a nine pound, three-ounce landlocked salmon. It was tied like no other streamer, with three green hackles tied in flat and two black hackles tied in parallel to the hook shank. Ken Abrames later redesigned the pattern for salt water flies for striped bass, and his flies are masterpieces.
Tying flatwings is slow—I might spend 45 minutes or more tying each fly. The materials are a bit arcane: polar bear, which I dye, is used for the tail, in a melange of yellowish brown, orange, red, and olive; the body is seal, ribbed with oval gold tinsel; the lateral line is a silver pheasant crest feather, with some strands of fine mylar for flash; the wings, the hardest thing to get right, are saddle hackle, usually three of four layers, barred dun and olive and badger in varying combinations. Then come the collars, from schlappen, the gills (red golden pheasant), and finally eyes of jungle cock.
Mine are messy, and I like them that way.
bb
The scene: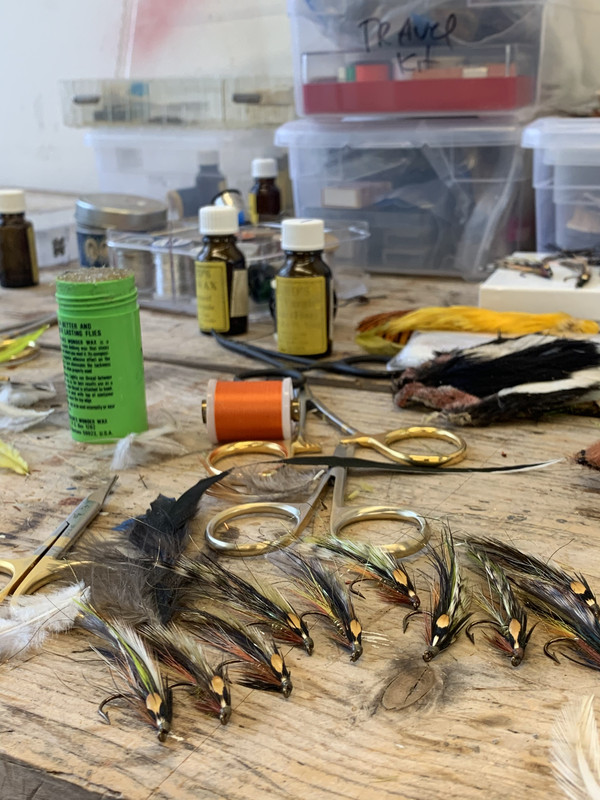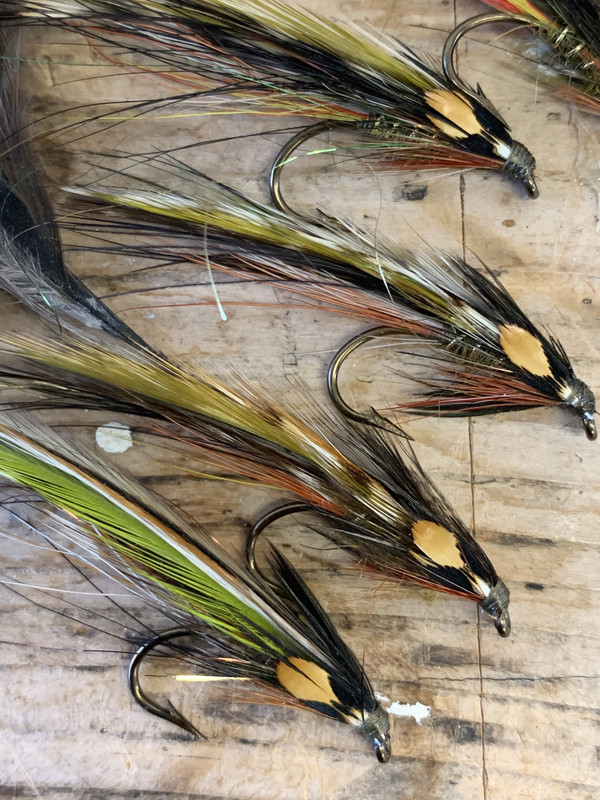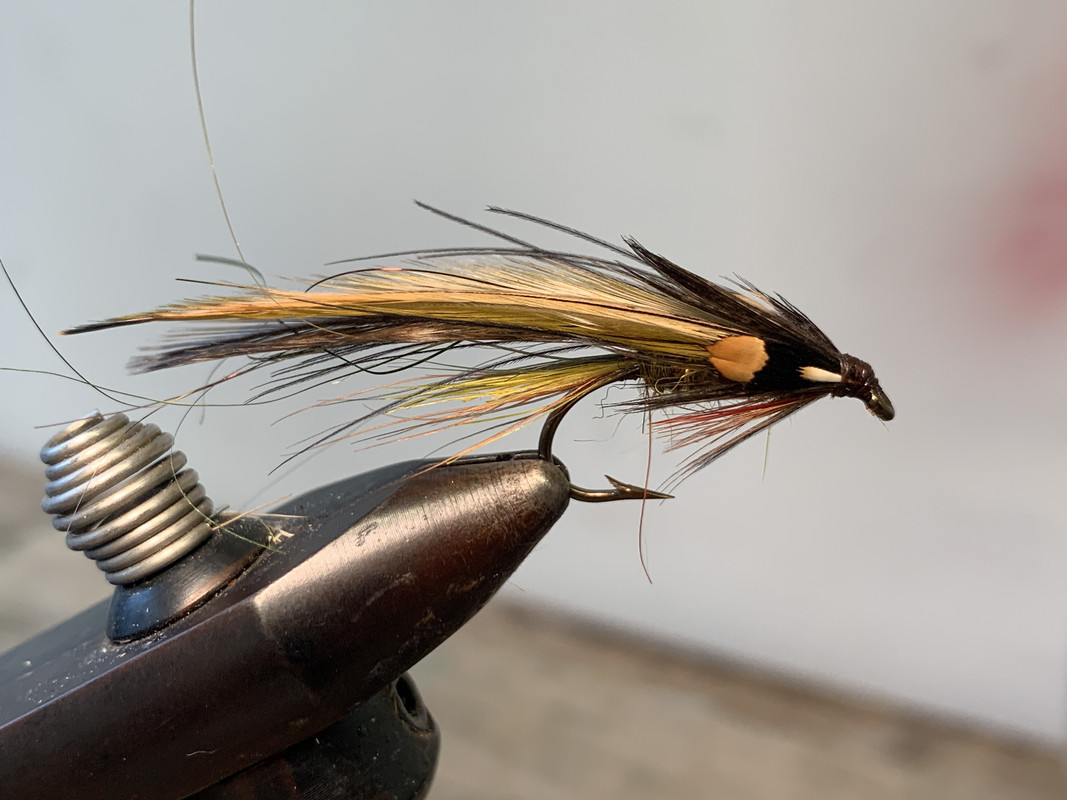 Messy detail of messy fly: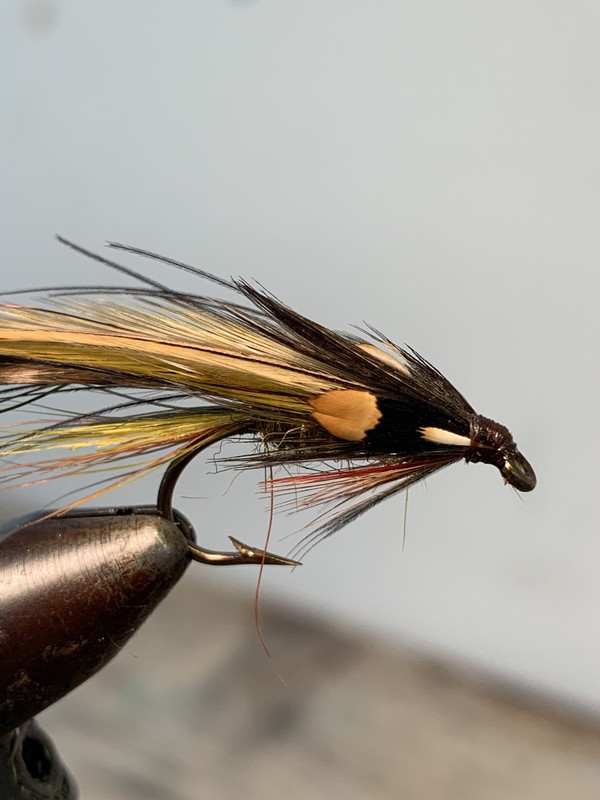 Abrames, tied by Abrames (for stripers--these are about 6-7"" long):