---
---
---
---
I've always been curious about this pattern, but never have attempted one.

Question: are these good on small brookie streams?

I always select a durable fly that floats really well for those types of streams,
and this fly looks like it would float like a cork - even without floatant applied.
Is that true?

Given the bulbus body shape - do they do well in mid-summer when terrestrials are about?

What sizes are they effective? #12? #14? Looks like a tough tie to do on a hook much smaller than that...

I may have to give one a try.

Brown Bivisibles, Cinbergs, Ausable Bombers, Elk Hair Caddis, and Quacks are my current go-to's for brookies, and they do well.
But this fly is intriguing...
---
---
---
---
---
Thank you
The other day I was browsing Dave Whitlock's website (Whitlock has been an inspiration for many many years) and I ran into his painting of hair wing dries. The Humpy he painted is amazing. I was surprised how closely our Humpies looked alike!
Here's the link to the painting:
https://davewhitlock.com/shop/art/print ... wing-flies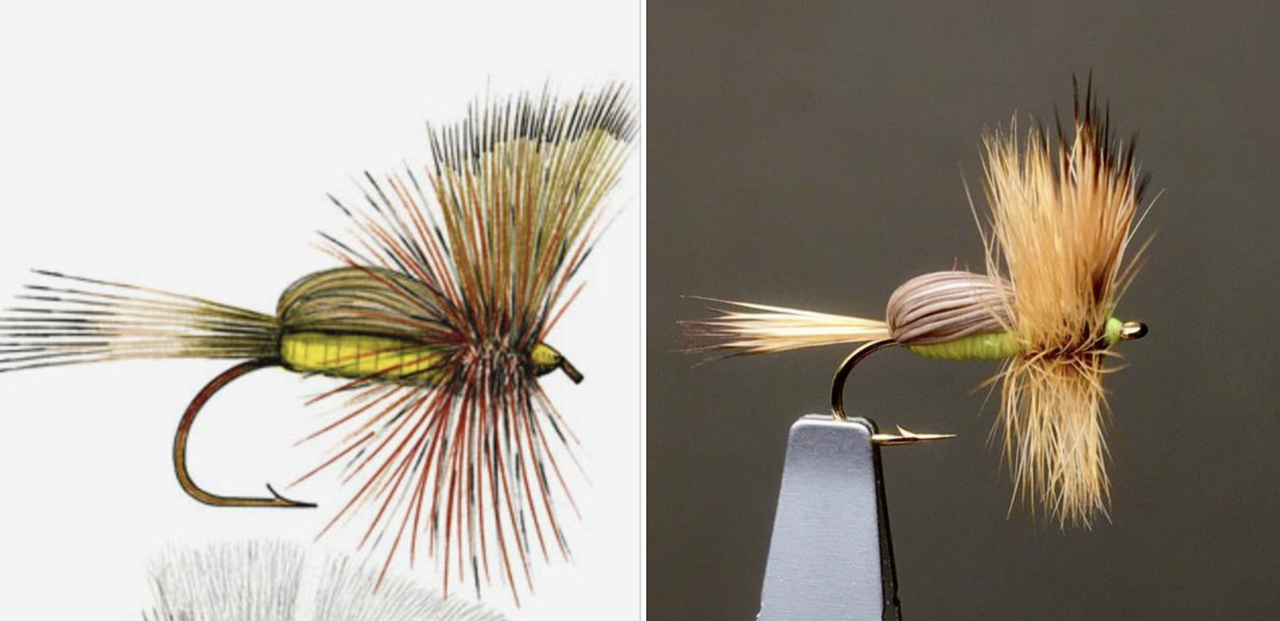 ---
Users browsing this forum: No registered users and 1 guest