Due to the situation one gets to fool around
What are the similarities and differences between hackle (from cape or saddle) from Charlie Collins and Whiting?
Here's what I have been seeing that caught my attention. The Collins hackle seems to be straighter and more shiny than Whiting hackle. Didn't notice the curved fibers on Whiting until more recently.
Collins (my own):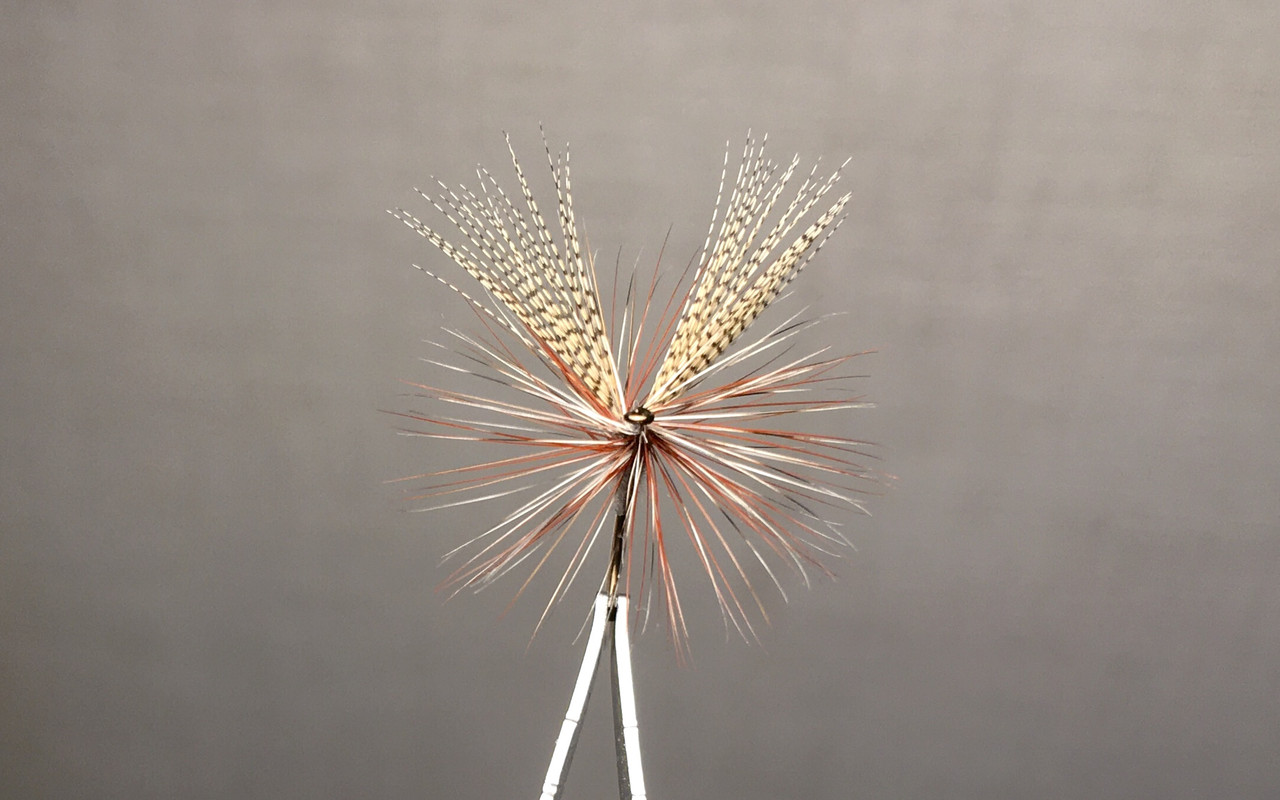 Whiting (from Whiting's FB page):