How I
love
Leeches... my favorite streamer, and maybe even favorite trout fly - bar none... I've probably caught/released more big trout on this pattern than any other 2 or 3 fly patterns combined... thus I spent my morning tying Leeches for 2011...
A few different Leeches,
My all-time favorite - a Black Leech on a #10 Mustad 9672 hook:
Some browns seduced and released in 2010 on that Black Leech pattern:
19 inches & cane:
21 plus inches: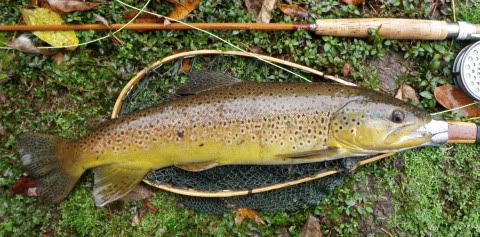 I've posted this one before, 20 plus inches - next to last day of 2010 trout season:
And my best Catskill river brown ever, 23" plus... I spent a year - two different seasons fishing for this brown... hooked it several times, finally it wouldn't let go of my Black Leech: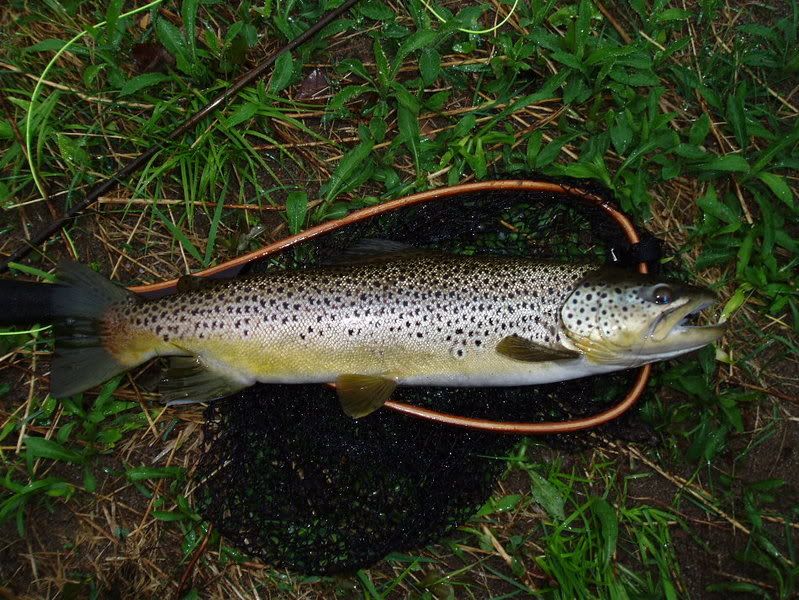 These are just a few... if I had but one fly, give me a Black Leech please...
Ed