So--this post is about....tails. Sort of. Only not about 'tails' in any conventional sense.
It has to do with discipline-specific idiomatic usage of the word "tails" as applied to two--um--'things'.
1) Fly tails. These were sold by Ray Bergman. Red label box. They're not in the Bergman catalogue I have. They consist of a hook eye and straight shank. No bend, no barb, no point. The eye is probably what you would find on a size 18 hook.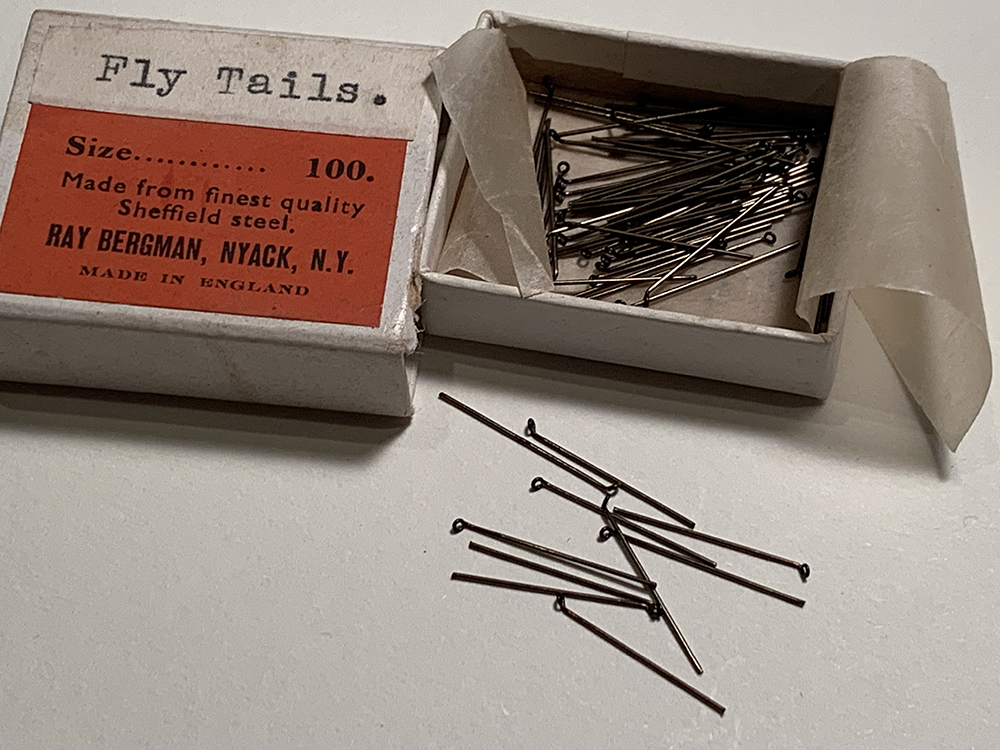 2) Plum tails. Plum tails are liquid. I discovered them on the counter during a birthday party for my son's friend. I asked one older gentleman in the kitchen what exactly 'plum tails' were, and he responded in Romanian, insisting I try it out, with 2 ice cubes. I think he said something to the effect it's Romanian moonshine. It was actually quite good, it reminded me of a rough sort of Applejack, or Calvados.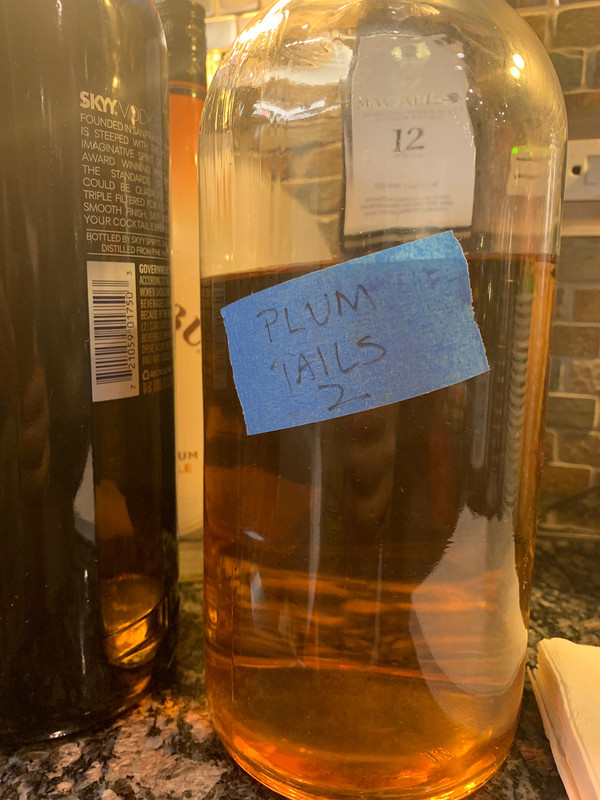 Some later research helped me distinguish between 'heads' and 'tails' as far as moonshine is concerned (heads is the first stuff to come out of the still and tastes like acetone; tails is the last stuff to come out of the still, a bit bitter but otherwise less potent and less likely to make you blind). However, my research on Bergman's fly tails has turned up nothing.
Can anyone help?
bb