I got an e-mail from one of Nik's buddies on the tying of this fly, and sent it to him by e-mail. Maybe this is a good place to put it up too, if for no other reason than to save some wood duck feathers
Wrapping wood duck is hard to do, and if it was not for Phil Chase describing this technique to Rob, and then Rob to me, I would have scrapped alot of wood duck myself.
As Phil described, he used a "good sized wood duck feather", I use a little less, however you want the fly is up to you. The original is heavy on the wood duck so for historical reasons keep that in mind. Here are the steps, they are kind of self explanitory, of course if somethings not clear, just ask.
Try to "spin" the feather around the shank here, with a soft loop first, then a tight couple wraps to get a nicely distributed amount of barbs around the shank. Sometimes I even pinch it a little and work it around to move the fibers underneath.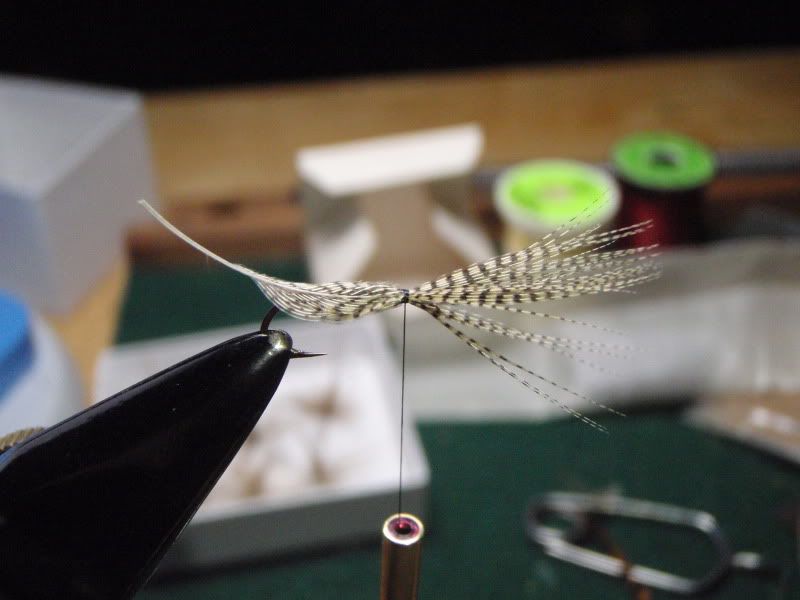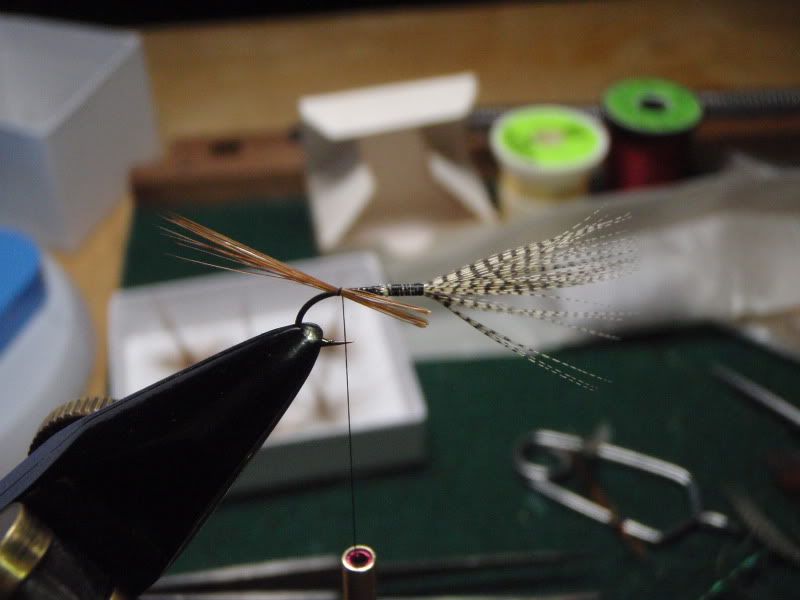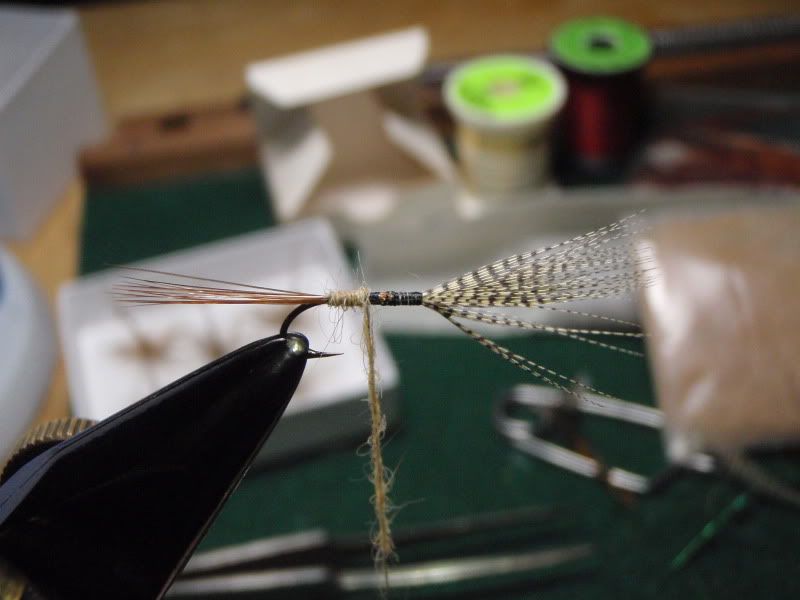 You could use a half hitch tool here, or your hands, its easier for me with this little tool...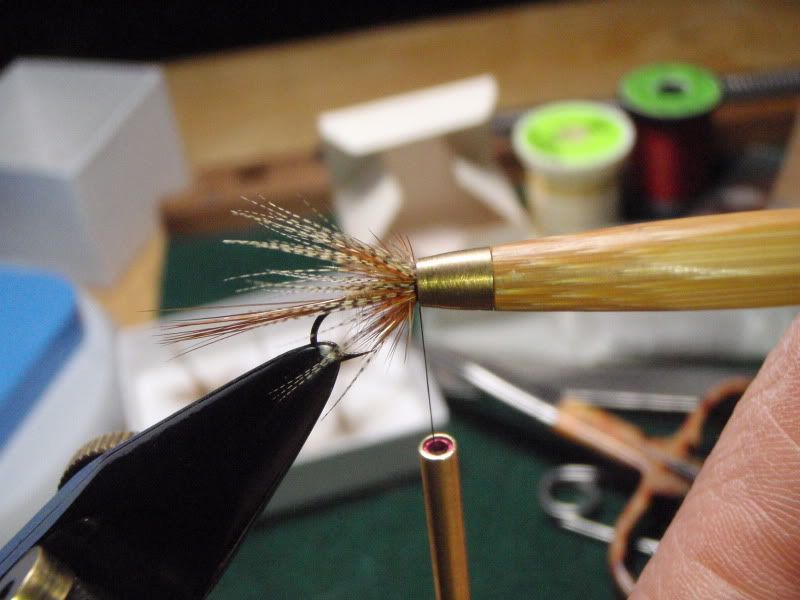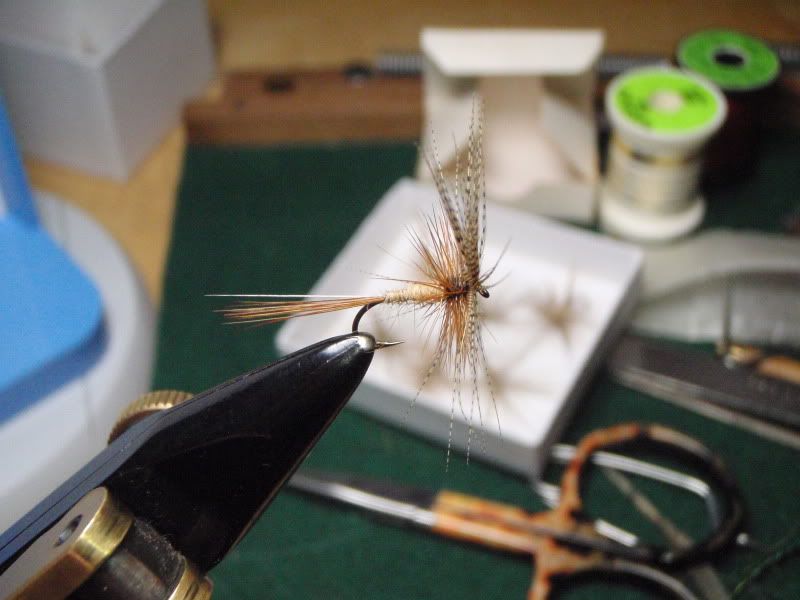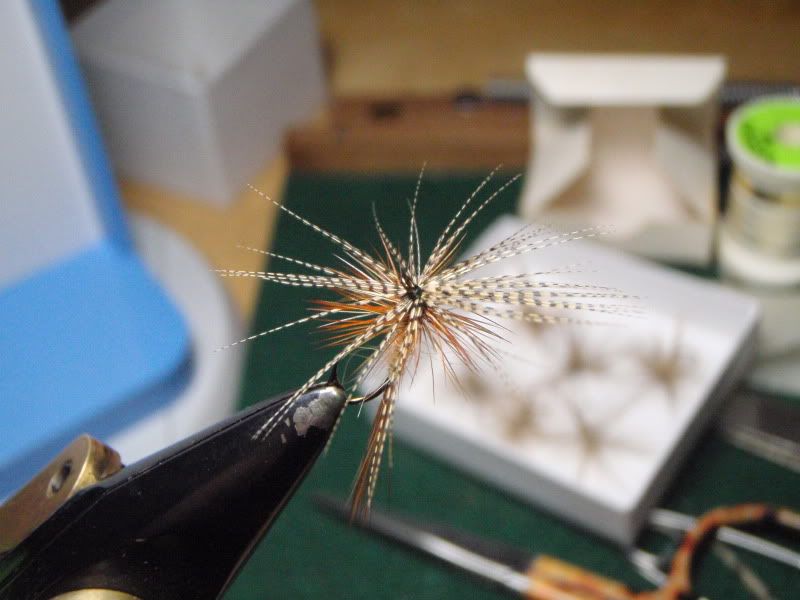 CJ