At best it's a somber time of the season; autumn's arrived and winter sits at the doorstep. Yet it is this very time of year that I'm often found on a brook trout pond not far from the shadows of Slide Mountain, the tallest Catskill peak. Frequently I probe this small stillwater compound for its wild brook trout, almost in full spawning regalia, often with a weighted Carey Special on the end of my leader; and what a time it can be.
There is something very simple and eloquent, but very special about this pattern. For the most part its fashioned using ringneck pheasant feathers and peacock herl, with just a hint of gold wire. Pheasant and peacock herl are a winning combination of tying materials in my opinion, if you want to catch fish. But there's more to this tale, its the fly name that originally caught my eye, the Carey Special. Our youngest daughter's name is Carrie Lynn, so I knew from the get-go this fly would catch its fair share of trout for me.
Terry Hellekson in his encyclopedia book of patterns,
Fish Flies
, suggests that this is a Canadian steelhead pattern named after Colonel Thomas Carey. Eric Leiser in his fine reference,
The Book of Fly Patterns
, provides two different recipes for this pattern, one a wet fly and another a nymph. I guess somewhere along the way I comprised as I've been using Leiser's nymph pattern on a wet fly hook – a 3399 Mustad – for more years than I can remember; and it has served me well.
I didn't have much time to tie this afternoon, so I tied a few flies to enjoy myself - a few Carey Specials. There's just something about the name and use of pheasant and peacock herl I find very enjoyable. Here's a few Carey Specials tied on that classic, old Mustad 3399 discussed in another thread on this board.
Carey Special, #8 Mustad 3399:
Here's where I fish them every autumn:
And here's what they catch: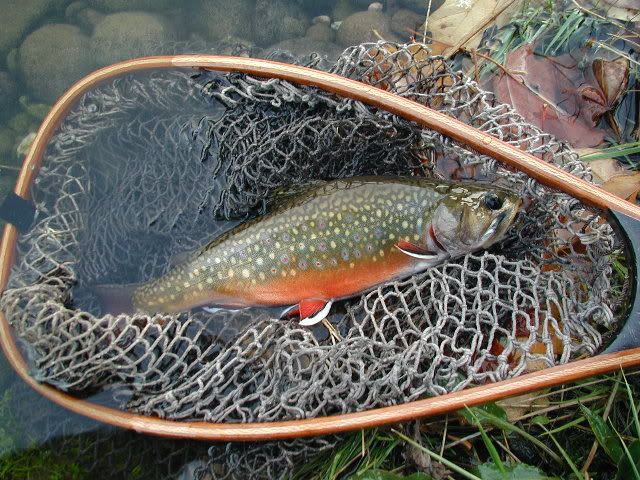 Ed