I found a picture online while looking around for books, and at one time Preston's book
A Book Of Trout Flies
was offered in a 2 part, limited edition w/ slipcase, a copy of the book, and another hollow "book" that had all the flies from the book mounted inside. Tyed by Preston himself, the flies looked almost exactly as in the book, what a treasure. It, by the way, sold in Lang's auction for $42,500.00.
I printed out a picture and am in the process of making one myself, and finished tying the wet flies last night. I am sewing them to the backing, and started making a wooden "book" to house them in. It takes longer to sew these dog-gone things to the paper than it does to tye them
.
Fortunately, I had a decent selection of sneck hooks in trout fly sizes, even the odd sized ones he mentions on the book. Where the plate showed limerick bends, I used those, and reformed a few to match the paintings.
There were a few discrepencies with the flies in my book, and the ones in the picture from the auction, I decided to tye the flies from the book plate but arrange them like in the picture. If you look at a few of the flies, the Coachman doesn't have a tail in the picture, but in the book it does, same with the Stonefly creeper. Anyway, here are some pics of whats done so far...
The book, the picture and my plate...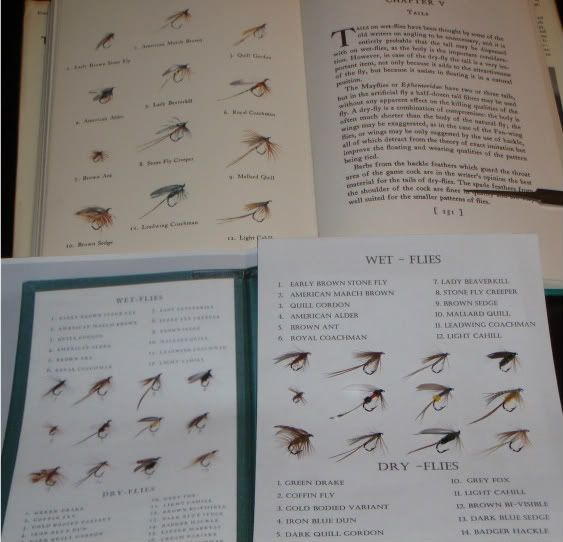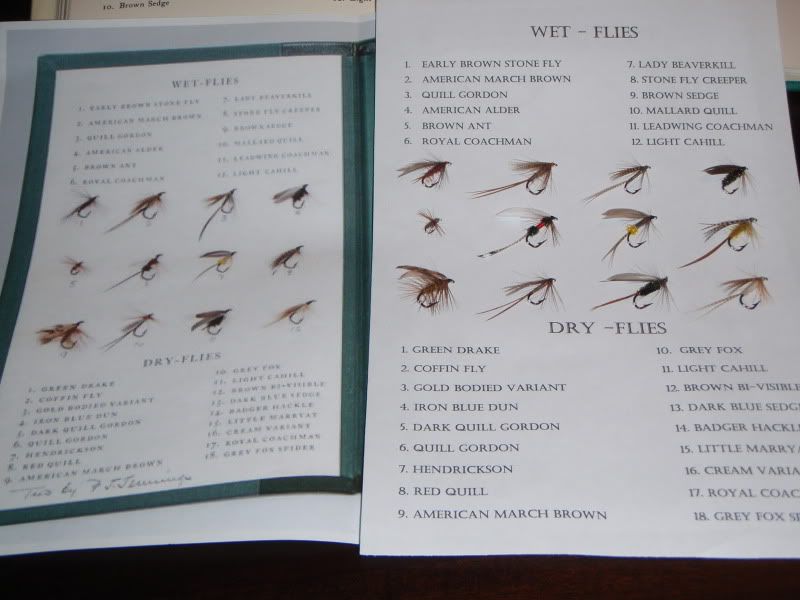 A few of the flies up close...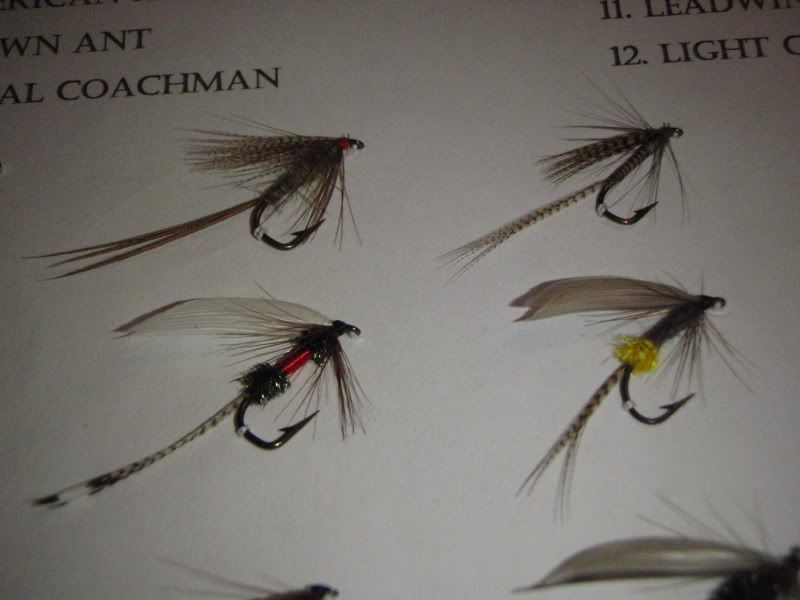 I will do the dries next, this should be pretty nice when it all finished up
CJ