Two flies originated and tyed by Jim Deren, past owner of the Anglers Roost in NY City.
I use the Fifty Degrees often enough to endorse it as a great fly. It fills the need when a dark fly is on the water, and with its teal wings offers a slightly different look.
Tyed on a #12 Bergman yellow box hook,
wings, pin feather from teal flank, finely marked
tail, blue dun fibers
body, muskrat with a small amount of brown "mingled" in
hackle, blue dun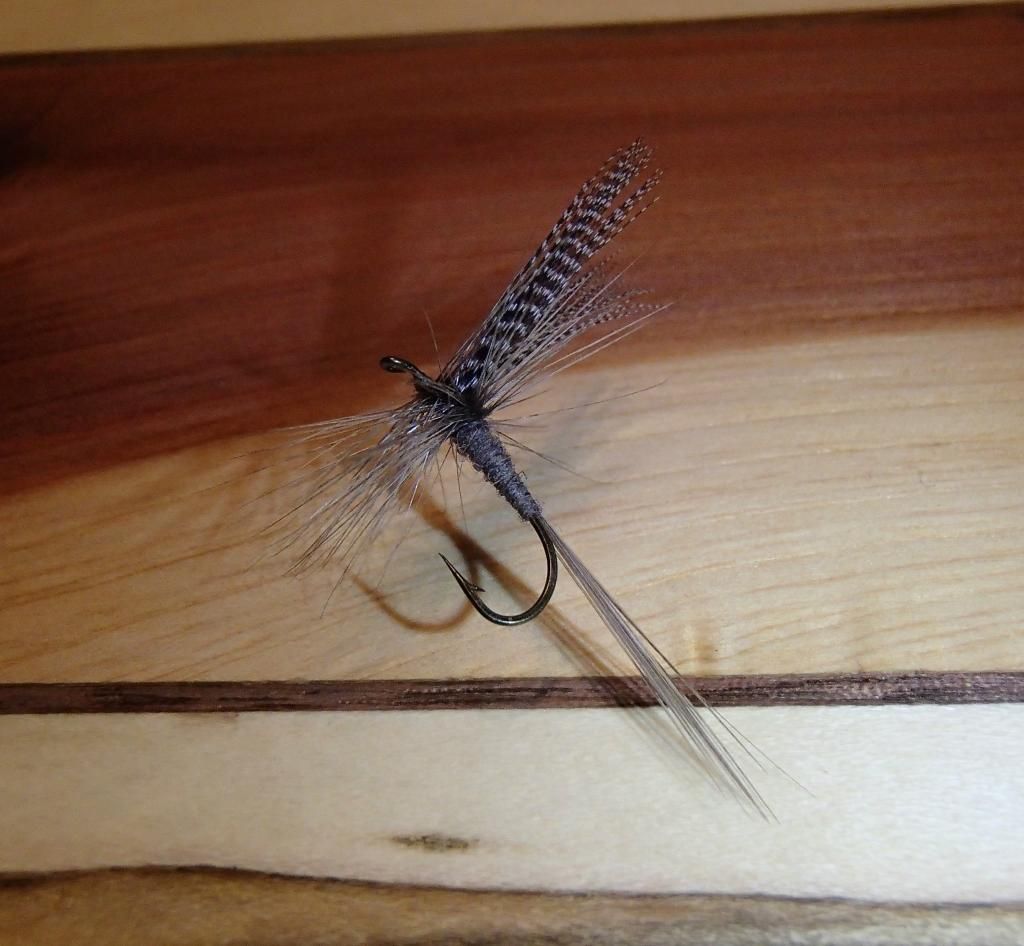 The next one is Deren's Fox, it looks like it would be a great sulphur imitation, although I have never fish it.
Tyed on a #14 Mustad 94840,
wings, pale yellow mallard flank
tail, light multi-color [cree] fibers
body, Lt Cahill cream fur from red fox, scored on top with brown lacquer

hackle, one cream and one light multi-color [cree] hackle





CJ